News
The Umbrella Project 2022
15 July 2022
Pupils and staff from across Witherslack Group recently celebrated the Neurodiversity Umbrella Project 2022.
Set up by the ADHD Foundation, every Umbrella Project installation helps to raise awareness and understanding of neurodiversity. Thousands of colourful umbrellas are strung together over public spaces, in schools, and company buildings around the nation. Each display is designed to represent the one in five of us who have a neuro-developmental condition, such as ADHD, Autism, Dyslexia, Dyspraxia, Dyscalculia or Tourette's syndrome. These conditions fall under the umbrella term neurodiversity. 
For the event, schools took part in a variety of activities where they were able to gain further understanding of neurodiversity through assemblies and shared their 'super powers' through discussions and writing on their umbrellas.  
Below are photos of installations from our schools. 
Ashbrooke School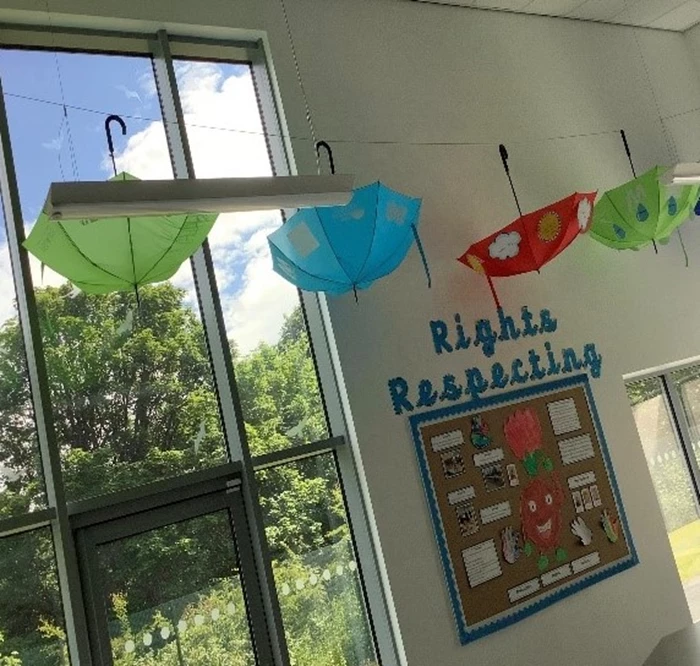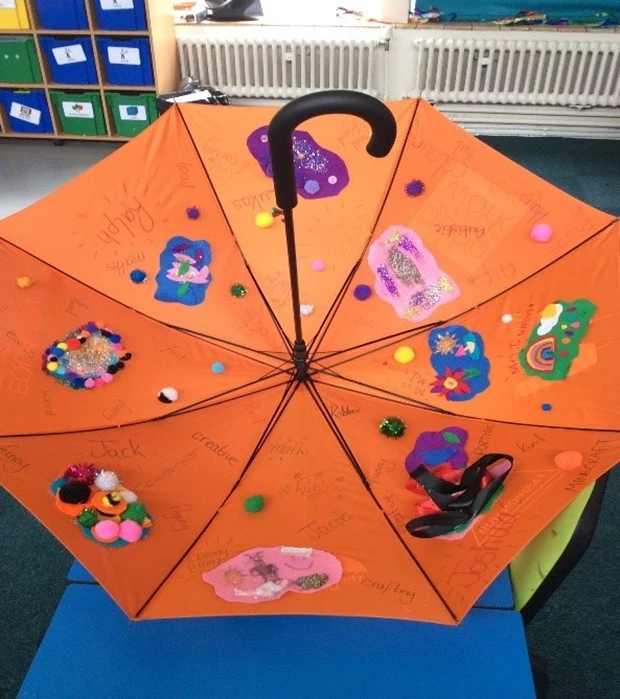 Chilworth House School
Birch Class, from Chilworth House School created a collaborative piece of 3D artwork and discussed how neurodiversity affects individuals, focussing  on the positive impact it can have on their lives, as well as how it contributes to wider society.  
They also created a display of the class flying high in a hot air balloon, decorating umbrellas using vibrant colours and hanging 'rain droplets' with pictures and words about themselves.  They wanted to 'shower' everyone with their amazingness!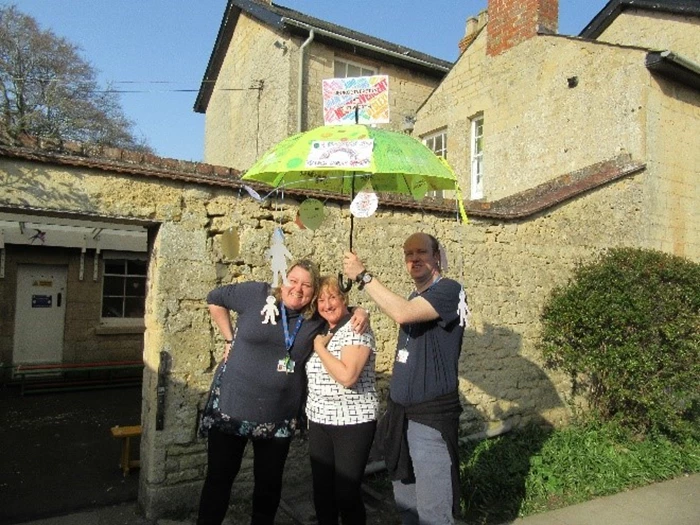 Hall Cliffe School
At Hall Cliffe School, pupils learned about listening and how this was an effective superpower tool to appreciate conversations and build relationships. This skill also helps individuals enjoy the things they love best, including fishing, football, dancing, and creating food.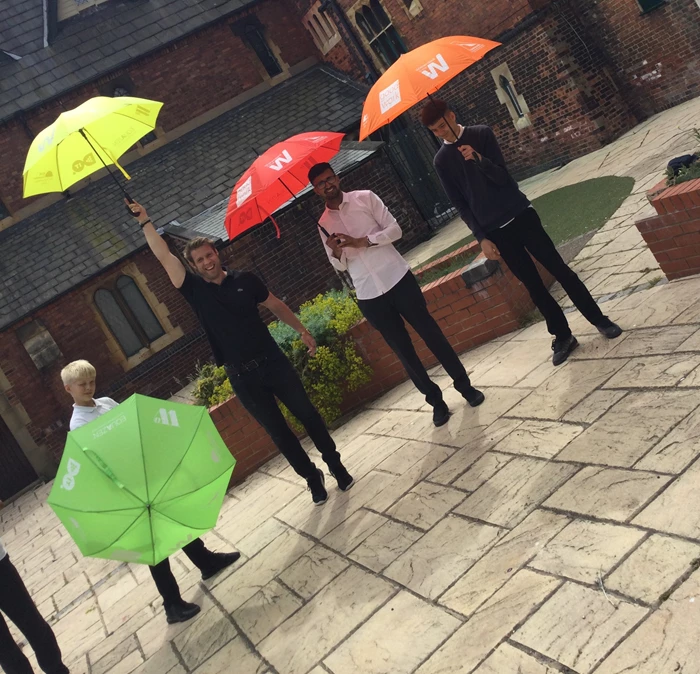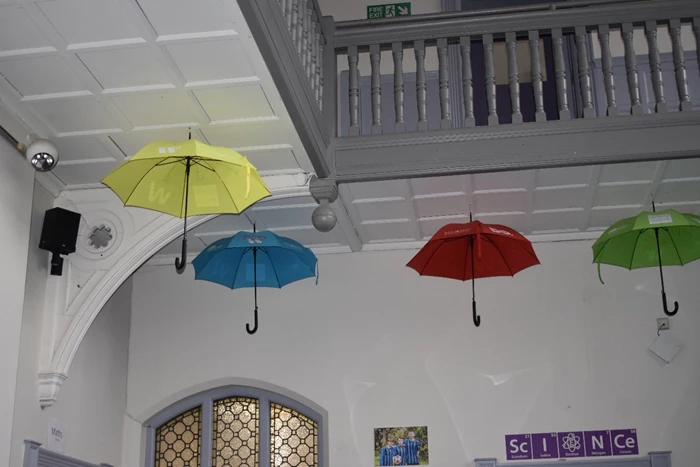 Pontville School
Over at Pontville School, pupils designed their own superhero costumes to wear as well as learned about their own superpowers and celebrated each other's unique special qualities.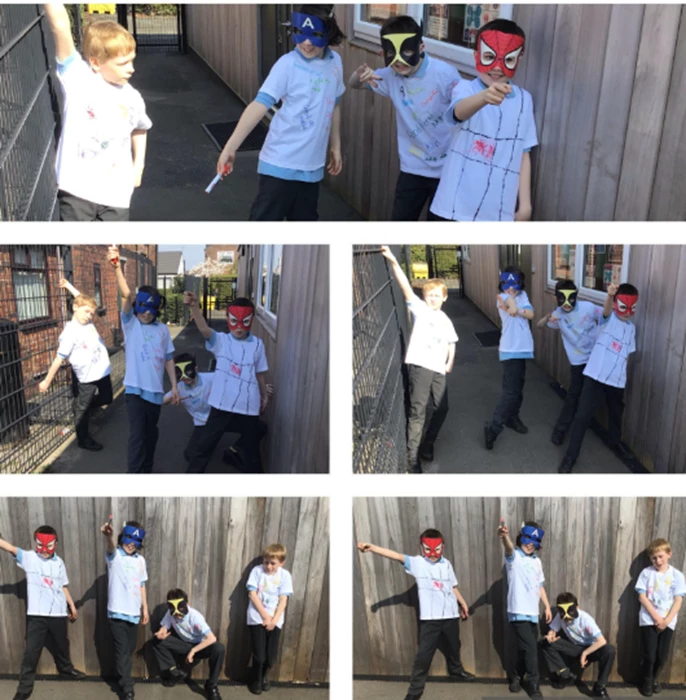 The 16-19 students created a new display at the vocational centre reflecting on their strengths and talents and considered how this will support them on life's journey.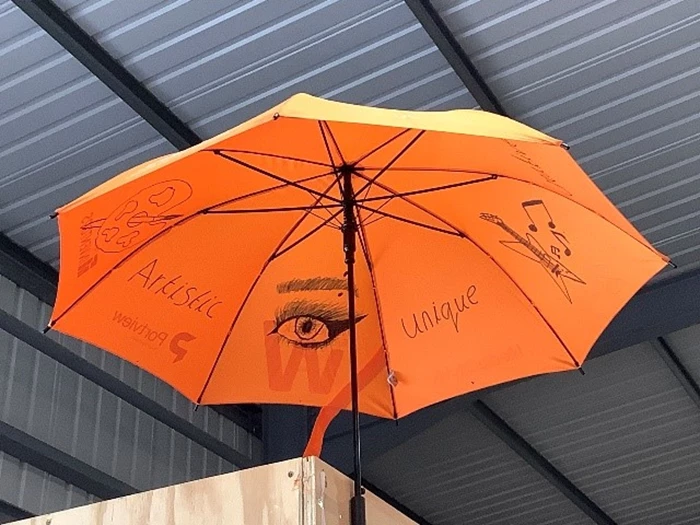 Queensmead House School
Finally, at Queensmead House School, pupils from the primary provision invited parents and carers to join in their celebrations. They got stuck into activities with their young person, writing their names and personal messages on the colourful umbrellas.  These were displayed in the main reception area for everyone to appreciate and enjoy.