News
Little green fingers
29 July 2022
Pupils from Avon Park School have recently been involved in a gardening project, as part of their occupational therapy programme.
As part of their project, pupils have been growing their own vegetables from seed with an aim to use the produce to create their own food, helping them consider the value of food, and where it comes from.
The budding gardeners rolled up their sleeves to get stuck into some serious gardening by weeding and preparing the flowerbeds, before planting out their seeds and bedding them in with water.
Pupil, Ralph was keen to learn about the plant life cycle and was impressed as he monitored the growth of his friend's tomatoes and helped pick the ripe ones!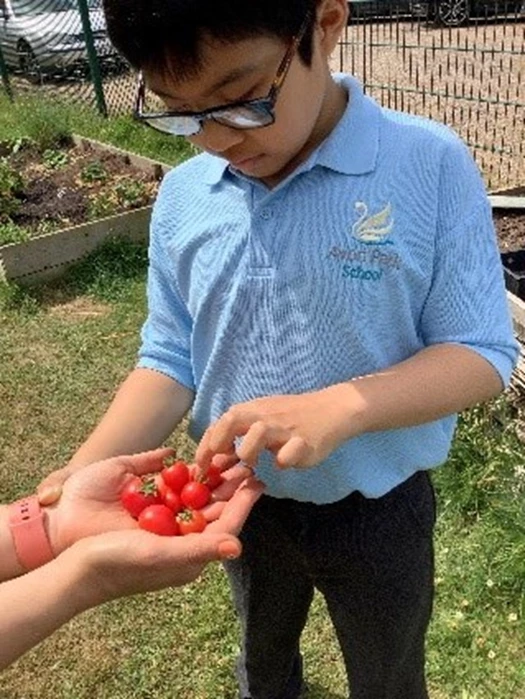 He was also keen to observe the growth of the sunflower and commented:
"I think it will grow as big as me!"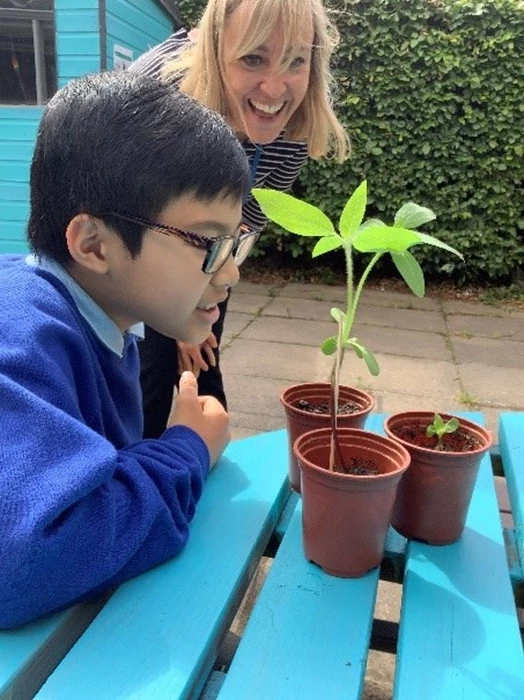 The gardening project has been a great success, allowing pupils to benefit from the sensory experience and has encouraged pupils to understand how accessible fresh produce can be.  Occupational Therapist Anna Barnett commented:
"We are really proud of the great work our young people have done and are delighted with how much they have enjoyed the process."