News
2021 GCSE results celebrated
13 August 2021
GCSE results day is a day of celebration across our Group. Proud staff teams, along with equally delighted parents and carers, come together to recognise the success and progress of our students who have risen to the challenge to reach this momentous milestone.
Like last year, the day deserves to be celebrated in light of the challenges that the Covid-19 pandemic has presented to everyone.  A true collective effort from everyone has meant that today is a time of celebration and success on so many levels.
Across the Group there have been so many stories of success and this year's GCSE highlights include:
330 GCSE passes achieved across all of our schools and learning centres
89% achieved an English qualification
95% achieved a maths qualification
Average of 7 passes per pupil
The celebrations will quite rightly continue, and as we edge closer to September another wave of excitement builds as our students prepare for their next chapter in further education, employment, apprenticeships or training.
Well done to everyone involved.  Enjoy the results of your hard work and we can't wait to find out what the future holds.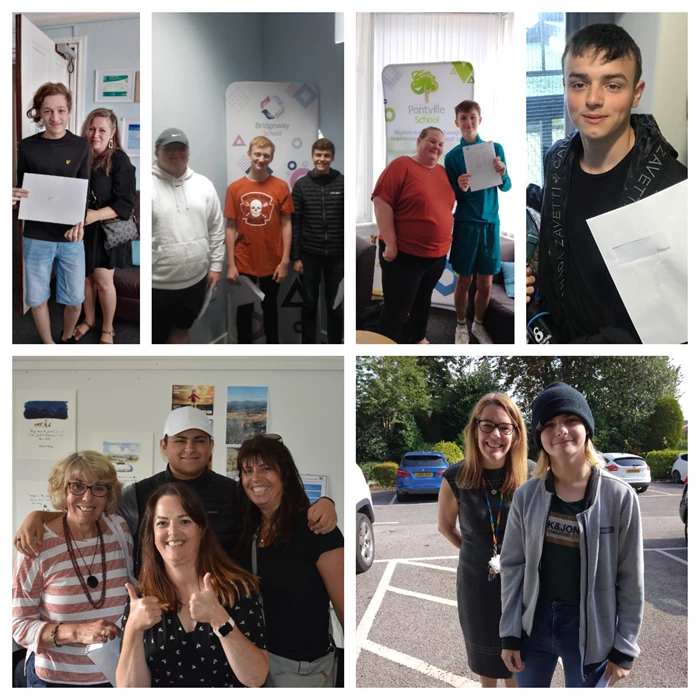 Students celebrate GCSE results