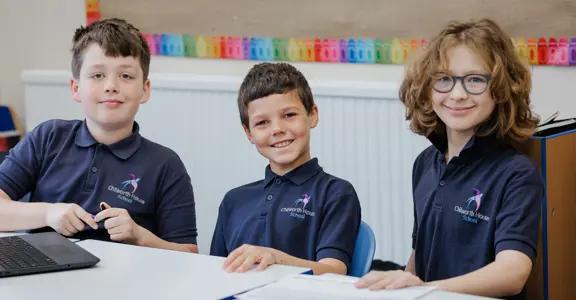 Chilworth House School
Our school offer
Our aim is to provide pupils with a range of opportunities so that they can reach their full potential.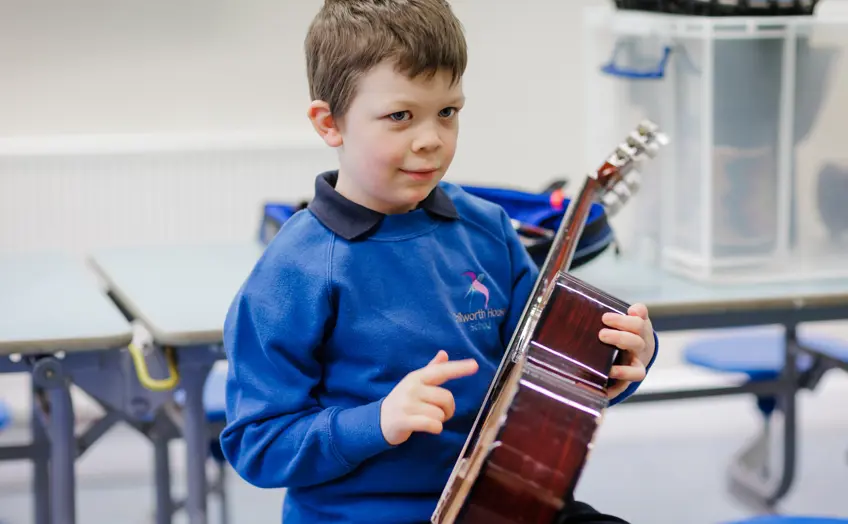 Key stages & education
Pupils in Key Stages 1 and 2 attend Chilworth House School and follow the national curriculum.

We provide a broad and balanced curriculum with opportunities for enrichment activities through educational visits and field trips.

We believe in encouraging pupils' self-esteem, which is often low when they start with us, by ensuring the curriculum and tasks set are challenging yet achievable, thus enabling them to further succeed and develop.
Find out what makes our school unique
We provide unique learning opportunities for our pupils to help them engage with learning so that they can develop skills and grow in confidence to become proud members of our school community.
One of the many ways we empower our pupils and develop their life skills is through our Peer Mentoring Programme with our partner school, Chilworth House Upper School.
As part of the programme, our pupils are assigned a mentor from the Upper School who has been selected through an interview process and undertaken a training programme that equips them for their role.
Ahead of their first meeting, the mentor is given the mentees Individual Care and Education Plan (ICEP) so that they can help them to reach their target. For example, a pupil may need to make eye contact appropriately whilst playing a sport, so once a week the two will meet and take part in a range of activities so that they can strike up a friendship and gain mutual confidence and skills that enable them to reach the target together.
The mentor and mentee relationship has encouraged improved behaviours from both parties, as the Lower School pupil feels inspired whilst the Upper School pupil gains a greater sense of responsibility and a level of independence that contributes to their intrinsic motivation.
Overall, our mentoring programme has a proven track record of success as it allows pupils to develop skills and qualities that contribute to their social and academic achievements.
Circle time is our restorative practice that we actively encourage. It is a unique opportunity given to our pupils so that they can reflect on their behaviours in a calm environment where they can openly discuss their thoughts and feelings with a chosen member of staff. The session occurs usually after a negative experience or can be requested by pupils.
During circle time everyone is given their chance to speak and the golden rule for the session is that only one person can speak at a time, which helps pupils to really reflect. The time in the circle allows pupils to take responsibility for their actions, discuss what happened, why they think it happened and move forward, and avoid finding themselves in a similar scenario in the future.
Circle time has had a positive impact as pupils learn to reflect on their behaviours and become more aware of their actions and the impact on others. Subsequently, they are able to develop and maintain friendships as well as self-regulate as a result of their reflection. Pupils grow to become independent and conscious about their actions, so that they can positively contribute to the school and the wider community
Futures
Whether our children or young people want to be an astronaut or an artist or anything in between, we are completely committed to helping them realise futures that are out of this world.

Developed in complete collaboration with schools, employers and young people, Futures is all about delivering unlimited aspiration and endless opportunity for every child.

Trust us when we say, your child's future truly matters to us too.
Explore our dedicated Futures wesite here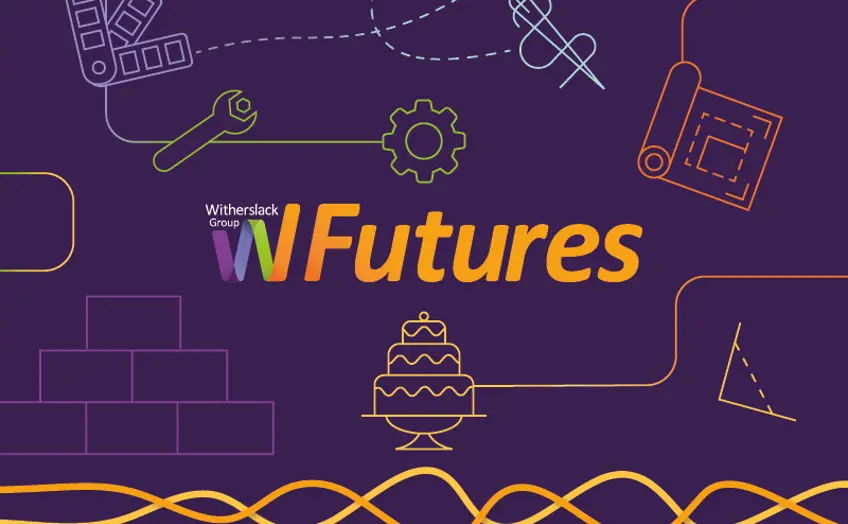 Our therapeutic support
We provide young people with unrivalled levels of therapeutic support, both in terms of the expertise and experience of our in-school staff and the wide range of therapies offered. 
Our therapeutic approach includes: 
As required, young people have the support of our Psychiatrists, Psychologists, Therapists, Speech and Language Therapists and Occupational Therapists.
Our commitment to delivering outstanding therapeutic support to all young people is based on attachment principles. We believe that unless a young person is able to feel emotionally secure they are less likely to fulfil their personal, social and educational potential.
Our unique approach to supporting young people allows us to achieve uniquely outstanding outcomes, which in turn enable our young people to go on to realise a future filled with aspiration and achievement.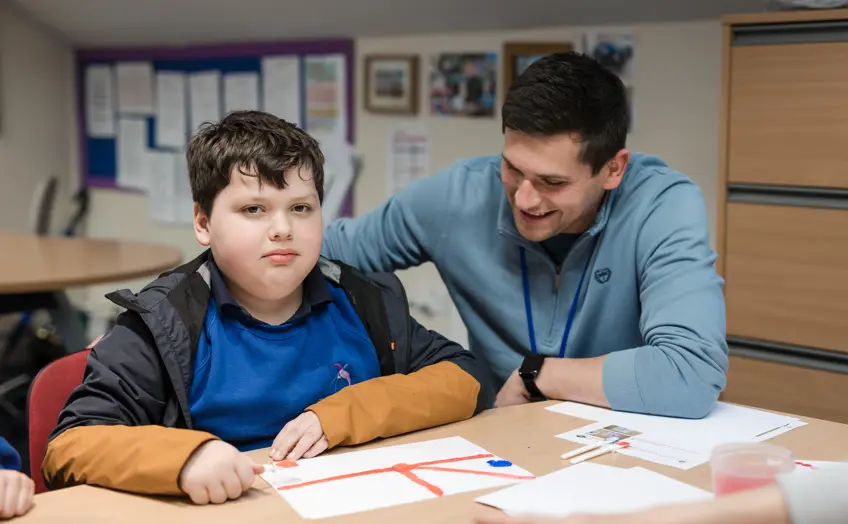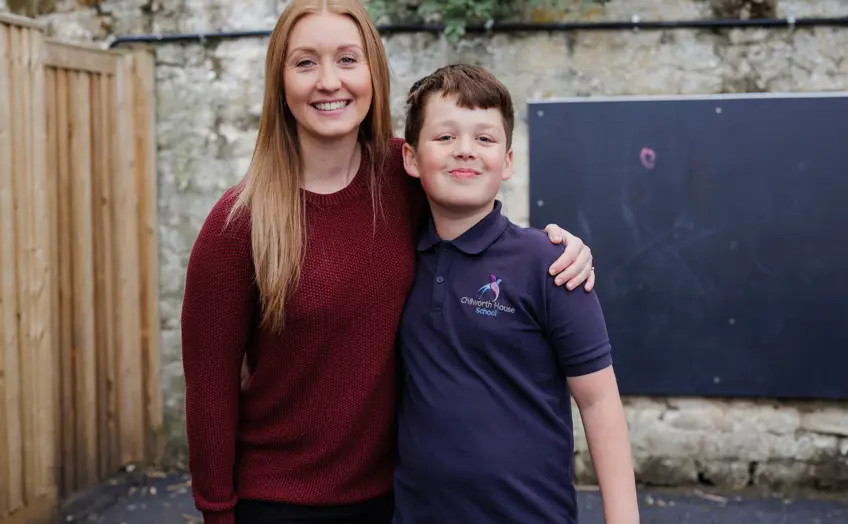 Our commitment to therapeutic support
We have an extensive Clinical Team, who are able to offer our young people within our school a truly personalised and comprehensive package of therapeutic support.
We will ensure that every young person develops resilience and releases their potential by providing the appropriate clinical support for their social, emotional and mental health needs.
We will support a young person to develop their competencies and abilities to help them become a capable young adult.
We will completely integrate the delivery of therapeutic support.
We will operate a direct delivery model of therapy offering universal services targeted to the needs of individual children and young people.
Staffing and pastoral care
Our staff have a wealth of experience and qualifications in teaching and caring for pupils with Special Educational Needs. They have also received training from Witherslack Group's Clinical Team, which includes clinical psychologists, speech and language therapists, occupational therapists and therapists.
Teachers and teaching assistants are extremely well equipped in providing appropriate support to meet the needs of our pupils and establish a positive and engaging learning environment. The education staff consists of a stable and experienced team and the professional development of teachers and teaching assistants is supported through regular internal and external training. This ensures extremely effective teaching practices are in place and lesson activities are well-planned to support learning.
The Pastoral Care Team develop excellent links with parents, carers and families, as well as professionals involved with a pupil. They also provide additional support, when required, to help pupils engage in classes.
We are dedicated to the development of each young person focusing on areas such as independence, self-esteem, resilience, making safe choices and communication.
All this support allows each child, whatever their needs, the opportunity to engage and enjoy their education.
The Pastoral Care Team ensures that all pupils' well-being is constantly reviewed and developed, and that strong links are made between school and home.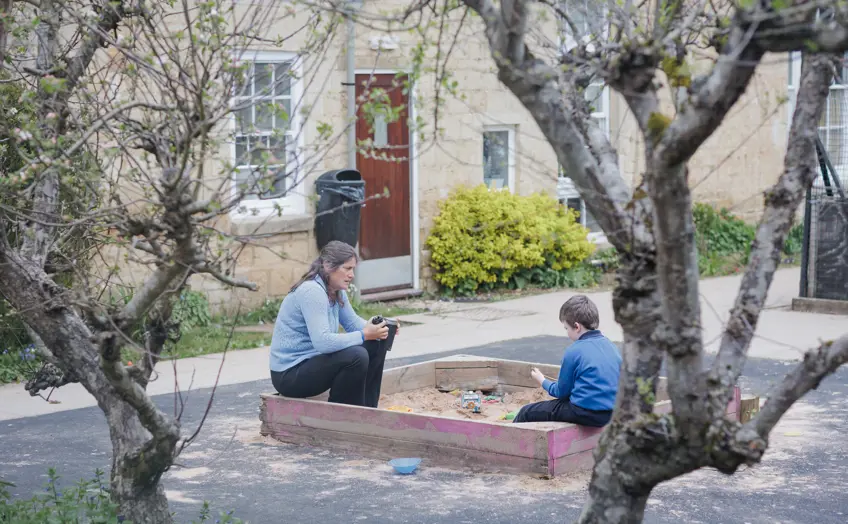 Make an enquiry
Whether you are interested in your child attending our school or just want to know more information about our offer, contact our team.
Contact us