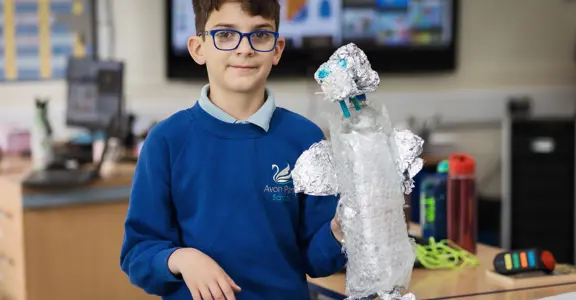 Avon Park School
Our school offer
Our aim is to provide pupils with a range of opportunities so that they can reach their full potential.
Key stages & curriculum
We provide our pupils with a stimulating, challenging and caring learning environment, which allows them to achieve in their learning and develop socially and emotionally.
Our ethos is based on our school motto 'Dream, Believe, Achieve' and through our tailored learning opportunities we enable them to confidently contribute to the wider community and prepare for life beyond the classroom.
Pupils study the National Curriculum to Year 9, with the addition of learning programmes, to further enhance their learning experience and to meet their individual needs and reduce barriers to learning.
Click here to find out about our offer to Year 10 and 11 pupils. 
To inspire our pupils we work collaboratively with a range of partners such as Rugby School, Coventry Football Club, Coventry Rugby Club and Draycott Water.
Find out what makes our school unique
We provide unique learning opportunities for our pupils to help them engage with learning so that they can develop skills and grow in confidence to become proud members of our school community.
We provide a comprehensive careers package to support the futures of all our pupils. Starting in our primary setting, they follow a clear and concise aspirations journey with information and guidance to help them make informed decisions on their careers and futures. Supporting parents and carers is important too; we have a broad range of materials on the website to help them understand the opportunities available to their child.
Our Careers Information, Advice & Guidance (CIAG) programme ensures that every pupil is given the support they need to step confidently into their chosen career path when the time comes to move on. CIAG is embedded in our curriculum, and our Science, Technology, Engineering, and Mathematics (STEM) opportunities are measured against the eight standards of the Gatsby Benchmark.
In lessons, teachers promote job roles that link to their subject, and pupils discuss career opportunities and the qualifications they need to progress into the career, whether this be through apprenticeships, college or university.
In years 10 and 11, pupils study the Ascentis qualification in Personal and Social Development, which allows them to achieve meaningful learning outcomes, and prepare for life beyond the classroom. Through independent careers advice, they make informed choices about the options available to them. We work in partnership with Project ASK. The Apprenticeship Support and Knowledge (ASK) for Schools project has been commissioned by The National Apprenticeship Service, part of the Skills Funding Agency (SFA).
Click here to read our careers overview 2022/2023
Click here to download our useful links document
Please take a look at their interactive resource to find out more about apprenticeships and the opportunities available to our students when they leave school.
Click here to discover the resources 
Find out the latest apprenticeship information & advice for parents, supported by the National Apprenticeship Service.
Click here to discover the Parents' Pack 
We work to ensure we meet the Gatsby Benchmarks for careers delivery in our schools.
Below you can view supporting documents that support our careers programme. 
Useful Links 
Take the Careers Quiz by clicking the link https://www.getmyfirstjob.co.uk/Develop/CareersQuiz.aspx
Labour Market Information (LMI) helps you to select careers based on skills and current information on the labour market  http://www.lmiforall.org.uk/widget/
The Avon Park Partnership is an initiative where we work with local employers to help prepare our pupils for adulthood.
We believe that our pupils have a great deal to offer to the world of work and through our partnership, we aim to provide real life opportunities and experiences to support their progression into further education, employment or training. This will enable them to become productive members of our community accessing employment and services respectfully and safely.
For further information about working special educational needs and disability (SEND) schools, click the links below.
Click here to view the Government's guidance and resources 
Every pupil is given the opportunity to explore a variety of sports, either through their timetable, lunchtime activities or enrichment sessions. Accessing sport is beneficial to pupils as the varied range of activities provides them with opportunities to develop their collaborative working and communication skills, while enjoying the health benefits, both mentally and physically.
The school is proud to have been awarded Gold Status from School Games. This is a reflection of the positive impact we have had supporting all learners in becoming healthy and enjoying active lives. Through this, our children compete in sporting events with other schools, locally and nationally. We have positive working links with a number of national governing bodies such as The FA and RFU.
The healthy lifestyles of our pupils is imperative and this is supported through our Functional Living Skills lessons, Food Technology, SMSC and tutor time.
Our creative subjects support the school motto of 'Dream, Believe, Achieve.' We encourage pupils to take ownership of their environment by contributing to the look and feel of their school. Pupils work collaboratively with the skills acquired in Art & Design, 3D Craft, and Design Technology to create installations that are brought to life with their creative flair. To further increase thier self-esteem, pupils' work is submitted to local projects, competitions and exhibitions.
Butlers Leap Campus
To prepare for life beyond Avon Park School, Key Stage 4 pupils access their learning at our Butlers Leap Campus, developed to accommodate academic and vocational learning. The provision offers a new and exciting opportunity for pupils to continue growing in their final stages of learning, offering a sense of responsibility and focus as they have exclusive access to the building.

The curriculum continues to be personalised in a highly inspirational and well equipped environment, enabling specialist teachers to bring teaching and learning to life through authentic experiences.

In addition to our core subjects Maths, English, Science and PSHE we also offer a range of qualifications, including:
GCSEs: Art, Design Technology, Graphic Design History, Geography, Engineering, Food and Nutrition, Computer Science;
BTECs: Work Skills, Construction, Mechanics;
Other vocational courses include Rock School qualifications and Person Social Development.
With classrooms and resources mimicking life in industry, pupils are able to put into practice theoretical concepts and carve out the initial stages of their careers.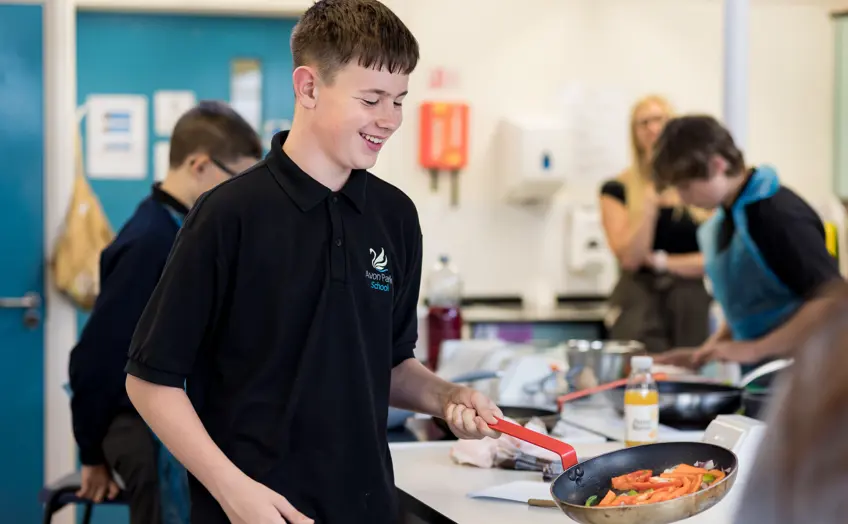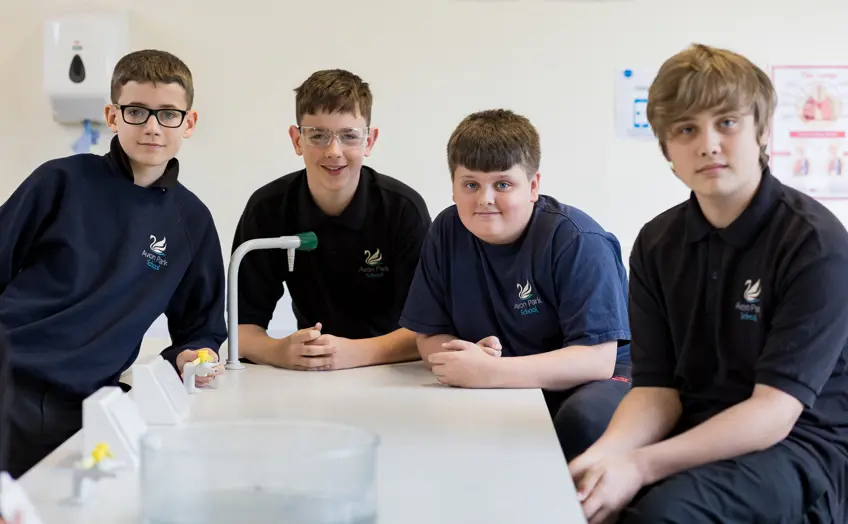 For example, whilst studying food and nutrition pupils access a fully functioning catering kitchen. In Graphic Design and computing pupils use IT packages and equipment used by professionals, and pupils aspiring to work in the health and fitness industry access top of the range sports facilities.

Enterprise is another opportunity for pupils to further prepare for their future. The subject develops their employability skills through project work, where they plan, deliver and run their own business. Through this process, they develop problem solving skills, work together collaboratively and master customer service skills. They also become accountable and learn to be consistent, further adding to their toolkit of soft skills.

The Butlers Leap Campus is still very much part of the Avon Park School community, where pupils enjoy regular catch ups with their younger peers through an organised monthly 'Big Breakfast,' while also attending whole-school events and celebrating achievements together.

The shared experiences combined with the unwavering support of staff, helps pupils to recognise their strengths and abilities, preparing them for work, independent living and further education.
Futures
Whether our children or young people want to be an astronaut or an artist or anything in between, we are completely committed to helping them realise futures that are out of this world.

Developed in complete collaboration with schools, employers and young people, Futures is all about delivering unlimited aspiration and endless opportunity for every child.

Trust us when we say, your child's future truly matters to us too.
Explore our dedicated Futures wesite here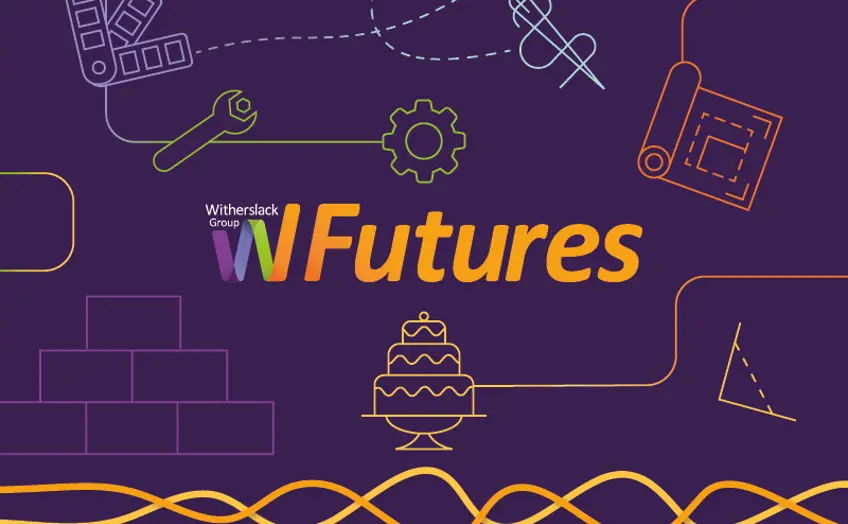 Our therapeutic support
We provide young people with unrivalled levels of therapeutic support, both in terms of the expertise and experience of our in-school staff and the wide range of therapies offered. 
Our therapeutic approach includes: 
As required, young people have the support of our Psychiatrists, Psychologists, Therapists, Speech and Language Therapists and Occupational Therapists.
Our commitment to delivering outstanding therapeutic support to all young people is based on attachment principles. We believe that unless a young person is able to feel emotionally secure they are less likely to fulfil their personal, social and educational potential.
Our unique approach to supporting young people allows us to achieve uniquely outstanding outcomes, which in turn enable our young people to go on to realise a future filled with aspiration and achievement.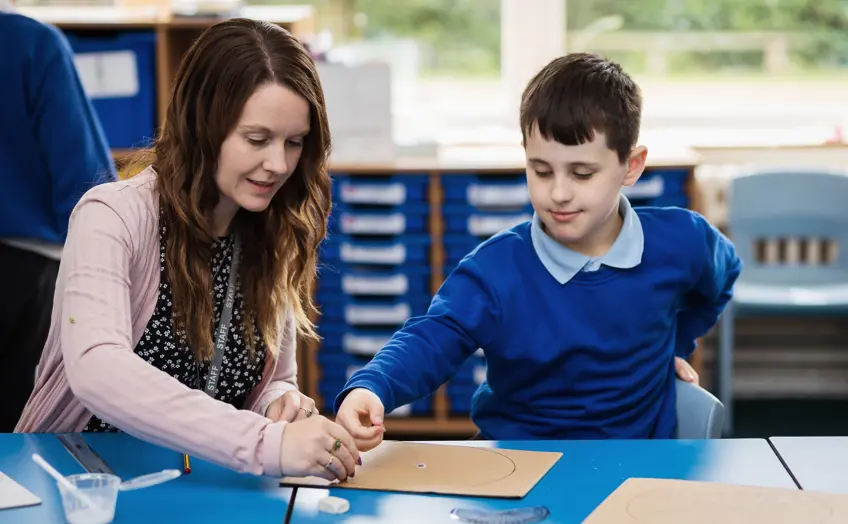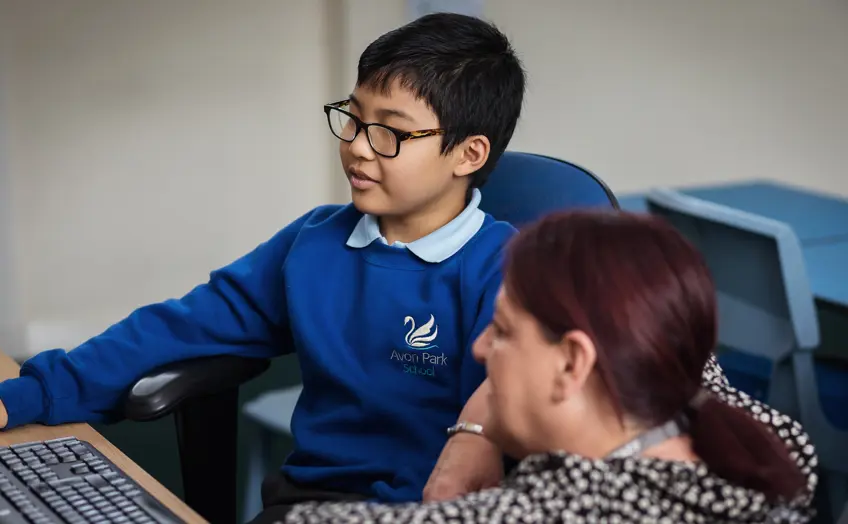 Our commitment to therapeutic support
We have an extensive Clinical Team, who are able to offer our young people within our school a truly personalised and comprehensive package of therapeutic support.
We will ensure that every young person develops resilience and releases their potential by providing the appropriate clinical support for their social, emotional and mental health needs.
We will make a young person to develop the competencies and abilities to help them become a capable young adult.
We will completely integrate the delivery of therapeutic support.
We will operate a direct delivery model of therapy offering universal services targeted to the needs of individual children and young people.
Staffing and pastoral care
Our staff have a wealth of experience and qualifications in teaching and caring for pupils with Special Educational Needs. They have also received training from Witherslack Group's Clinical Team, which includes clinical psychologists, speech and language therapists, occupational therapists and therapists.
Teachers and teaching assistants are extremely well equipped in providing appropriate support to meet the needs of our pupils and establish a positive and engaging learning environment. The education staff consists of a stable and experienced team and the professional development of teachers and teaching assistants is supported through regular internal and external training. This ensures extremely effective teaching practices are in place and lesson activities are well-planned to support learning.
The Pastoral Care Team develop excellent links with parents, carers and families, as well as professionals involved with a pupil. They also provide additional support, when required, to help pupils engage in classes.
We are dedicated to the development of the young person, focusing on areas such as independence, self-esteem, resilience, making safe choices and communication.
All this support allows each child, whatever their needs, the opportunity to engage and enjoy their education.
The Pastoral Care Team ensures that all pupils' well-being is constantly reviewed and developed, and that strong links are made between school and home.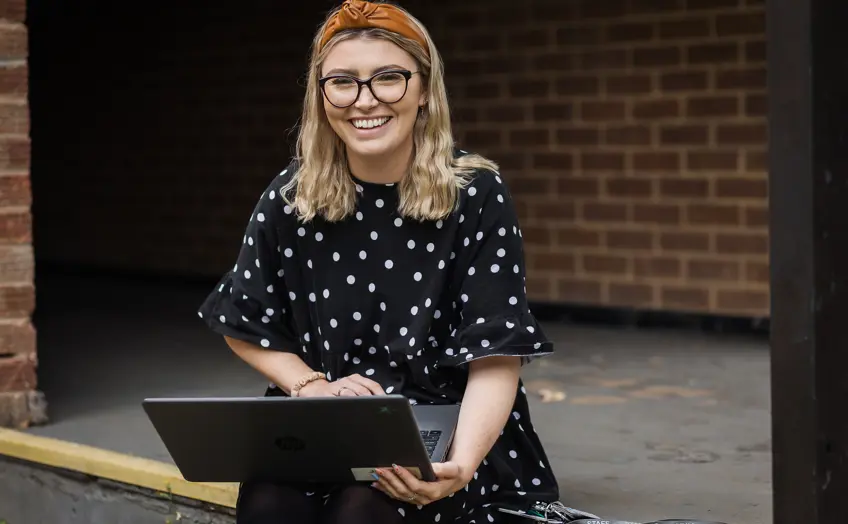 Make an enquiry
Whether you are interested in your child attending our school or just want to know more information about our offer, contact our team.
Contact us