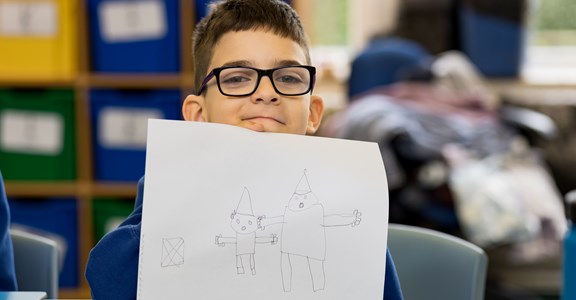 Avon Park School
Our School Offer
Our aim is to provide pupils with a range of opportunities so that they can reach their full potential.
Key Stages & Curriculum
We provide our pupils with a stimulating, challenging and caring learning environment, which allows them to achieve in their learning and develop socially and emotionally.
Our ethos is based on our school motto 'Dream, Believe, Achieve' and through our tailored learning opportunities we enable them to confidently contribute to the wider community and prepare for life beyond the classroom.
Pupils study the National Curriculum until Year 9, with the addition of learning programmes, to further enhance their learning experience and to meet their individual needs and reduce barriers to learning.
We offer a tailored Key Stage four curriculum to ensure pupils learning is in-line with their interests, strengths and aspirations to support the transition into further education, training or employment. Our pupils can choose from an array of nationally recognised qualifications which lead onto GCSEs, Functional Skills, Entry-Level and Vocational Awards, Certificates and Diplomas.
To inspire our pupils we work collaboratively with a range of partners such as Rugby School, Coventry Football Club, Coventry Rugby Club and Draycott Water.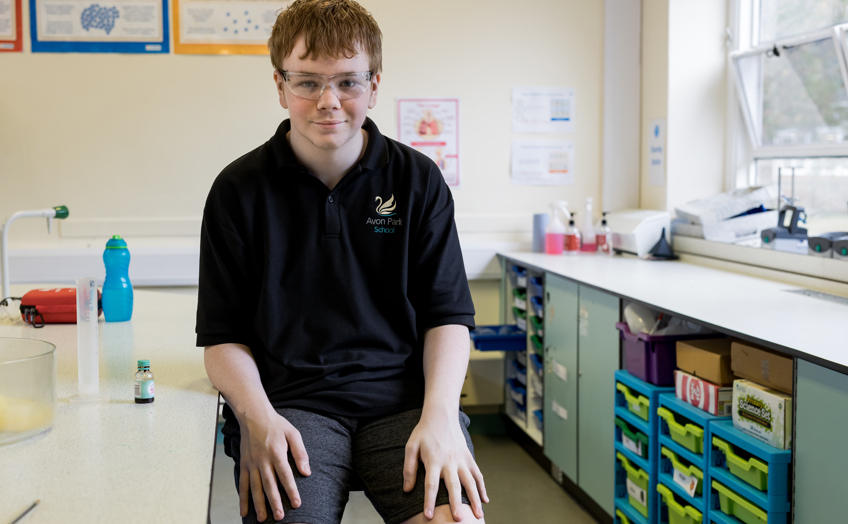 GCSE Results
Our GCSE results have been the cause for celebrations for both students and staff alike. Here are our highlights from 2020.
100% of the total students gained a GCSE in English.
100% of the total students gained a GCSE in Maths.
2019 GCSE Results 
100% of students entered for GCSE English Language achieved a pass.
100% of students entered for both GCSE English Language and GCSE English Literature achieved a pass.
100% students entered for Functional Skills Level 1 achieved a pass.
100% students entered for GCSE Maths achieved a pass.
100% students entered for GCSE Art achieved a Grade 4.
100% students achieved a pass in Entry-level Science.
100% students achieved a pass in Level 1 Certificate in Land-based Studies.
100% students achieved a pass in Level 1 in Health and Safety in a construction environment and Entry-Level 3 Award in Practical Construction Skills.
Find out what makes our school unique
We provide unique learning opportunities for our pupils to help them engage with learning so that they can develop skills and grow in confidence to become proud members of our school community.
At Avon Park we are committed to ensuring we provide our pupils with the highest levels of careers guidance, advice and information. Our Careers, Information, Advice & Guidance (CEIAG) programme ensures that every pupil is given the support they need to step confidently into their chosen career path when the times comes to move on.
CEIAG is embedded into our curriculum and our science, technology, engineering, and mathematics (STEM) opportunities are measured against the eight standards of the Gatsby Benchmark for the 2020-2021 academic year. In lessons, teachers promote job roles that link to their subject, and pupils discuss career opportunities and what qualifications they would need to progress into that career, whether this be through apprenticeships, college or university.
In years 10 and 11 students study the ASDAN qualification in Personal and Social Development allowing them to develop the skills needed to progress on to their next step in learning. Through independent careers advice, with a Prospects Careers Advisor, they make informed choices about the options available to them. In 2020, all of our Year 11 leavers moved onto further education or apprenticeships.
We work in partnership with Project ASK. The Apprenticeship Support and Knowledge (ASK) for Schools project has been commissioned by The National Apprenticeship Service, part of the Skills Funding Agency (SFA), to support the Government's target of achieving 3 million Apprenticeship starts by 2020.
Click here to read our careers overview 2020/2021
Click here to download our useful links document
Please take a look at their interactive resource to find out more about apprenticeships and the opportunities available to our students when they leave school.
Click here to discover the resources 
Find out the latest apprenticeship information & advice for parents, supported by the National Apprenticeship Service.
Click here to discover the Parents' Pack 
We work to ensure we meet the Gatsby Benchmarks for careers delivery in our schools.
You can view our Careers Education, Information, Advice and Guidance Policy, plus supporting documents, below.
Useful Links 
Take the Careers Quiz by clicking the link https://www.getmyfirstjob.co.uk/Develop/CareersQuiz.aspx
Labour Market Information (LMI) helps you to select careers based on skills and current information on the labour market  http://www.lmiforall.org.uk/widget/
The Avon Park Partnership is an initiative where we work with local employers to help prepare our pupils for adulthood.
We believe that our pupils have a great deal to offer to the world of work and through our partnership, we aim to provide real life opportunities and experiences to support their progression into further education, employment or training. This will enable them to become productive members of our community accessing employment and services respectfully and safely.
For further information about working special educational needs and disability (SEND) schools, click the links below.
Click here to view the Government's guidance and resources 
The purpose built forest area allows pupils to explore, play and discover, in addition to developing and strengthening both their gross motor skills and co-ordination, through play. The aim of the area is to help shape the resilience, confidence and self-esteem of pupils through hands on learning experiences.
The Forest School has been a benefit to pupils as they are given opportunities to further improve social skills, problem solving abilities and team working. The development of these skills and qualities has cascaded into other areas of our pupils' school life, as well as their personal life, allowing them to grow, flourish and thrive.
We actively encourage Restorative Practice in our dedicated space where pupils are given the unique opportunity to reflect on their behaviours in a calm environment. Here they can openly discuss their thoughts and feelings with either a chosen member of staff or another pupil.
Restorative Practice occurs usually after a negative experience and during the session everyone is given their chance to speak, which helps pupils to really reflect. The time allows them to take responsibility for their actions, discuss what happened, why they think it happened and move forward, avoiding finding themselves in a similar scenario in the future.
The opportunity to reflect in this way has had a positive impact as pupils learn to understand their behaviours and become more aware of their actions and the impact on others. Subsequently, they are able to develop and maintain friendships, build empathy and self-regulate as a result of their time out. Pupils grow to become independent and conscious about their actions, so that they can positively contribute to the school and the wider community.
The Art Department has been contributing to the look and feel of the school environment as pupils enjoy taking part in the ongoing mural project. During the sessions, pupils and staff work together to create art for everyone to appreciate, whilst engaging in conversations in a calm and reflective atmosphere. The project has allowed pupils to talk to one another about their involvement and allowed aspiring artists to feel they are part of a creative community.
The Art Department has also celebrated the work of pupils by submitting their creations into local competitions where their art has even been sold in galleries; producing great confidence and satisfaction.
Every pupil is given the opportunity to explore a variety of sports, either through their timetable, lunchtime activities or enrichment sessions. Accessing sport is extremely beneficial to pupils as the varied range of activities provides them with opportunities to develop their collaborative working and communication skills, whilst enjoying the health benefits, both mentally and physically.
Pupils also take part in morning fitness routines to kick start their school day, which also provides them with the chance to work as a team to achieve goals. The sessions have had a positive impact during the day as pupils are more engaged in learning, have increased physical and mental energy and develop a strong self-discipline.
The school is a proud community partner of Coventry Rugby Club where the club's professional players deliver Tag Rugby sessions to pupils aimed at boosting their passing, off-loading, and decision making ability – skills needed to win matches and also transferable skills in enabling pupils to grow in confidence and resilience. Rugby players also deliver sessions during lunch times giving pupils plenty of opportunities to apply their skills.
Our Therapeutic Support
We provide young people with unrivalled levels of therapeutic support, both in terms of the expertise and experience of our in-school staff and the wide range of therapies offered. 
Our therapeutic approach includes: 
As required, young people have the support of our Psychiatrists, Psychologists, Therapists, Speech and Language Therapists and Occupational Therapists.
Our commitment to delivering outstanding therapeutic support to all young people is based on attachment principles. We believe that unless a young person is able to feel emotionally secure they are less likely to fulfil their personal, social and educational potential.
Our unique approach to supporting young people allows us to achieve uniquely outstanding outcomes, which in turn enable our young people to go on to realise a future filled with aspiration and achievement.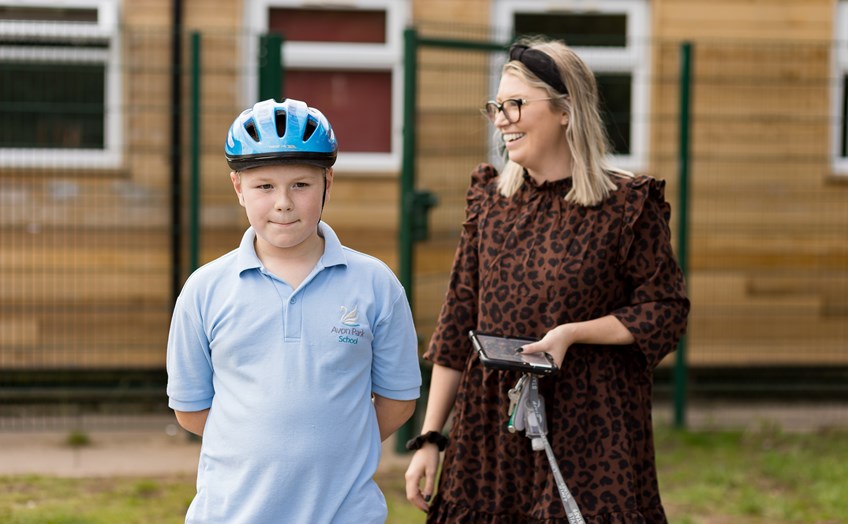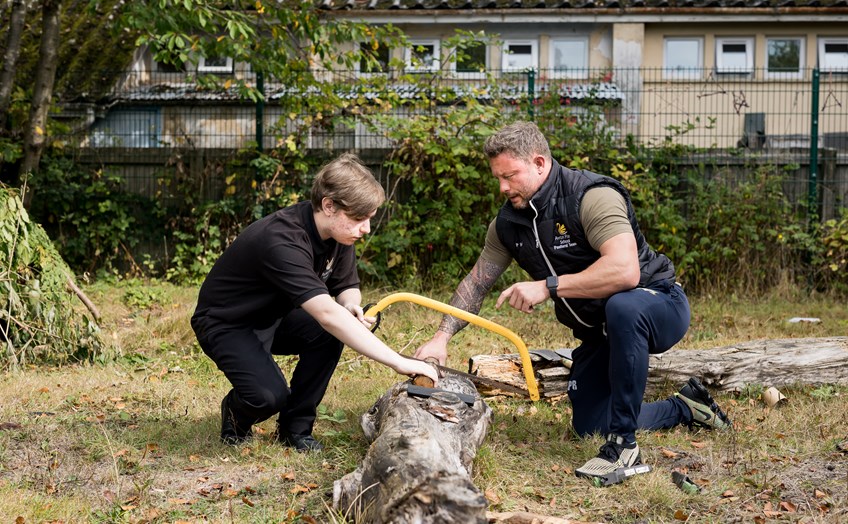 Our Commitment to Therapeutic Support
We have an extensive Clinical Team, who are able to offer our young people within our school a truly personalised and comprehensive package of therapeutic support.
We will ensure that every young person develops resilience and releases their potential by providing the appropriate clinical support for their social, emotional and mental health needs.
We will make a young person 'whole' by supporting them to develop the competencies and abilities to help them become a capable young adult.
We will completely integrate the delivery of therapeutic support.
We will operate a direct delivery model of therapy offering universal services targeted to the needs of individual children and young people.
Staffing and Pastoral Care
Our staff have a wealth of experience and qualifications in teaching and caring for pupils with Special Educational Needs. They have also received training from Witherslack Group's Clinical Team, which includes clinical psychologists, speech and language therapists, occupational therapists and therapists.
Teachers and teaching assistants are extremely well equipped in providing appropriate support to meet the needs of our pupils and establish a positive and engaging learning environment. The education staff consists of a stable and experienced team and the professional development of teachers and teaching assistants is supported through regular internal and external training. This ensures extremely effective teaching practices are in place and lesson activities are well-planned to support learning.
The Pastoral Care Team develop excellent links with parents, carers and families, as well as professionals involved with a pupil. They also provide additional support, when required, to help pupils engage in classes.
We are dedicated to the development of the 'whole child', focusing on areas such as independence, self-esteem, resilience, making safe choices and communication.
All this support allows each child, whatever their needs, the opportunity to engage and enjoy their education.
The Pastoral Care Team ensure that all pupils' well-being is constantly reviewed and developed, and that strong links are made between school and home.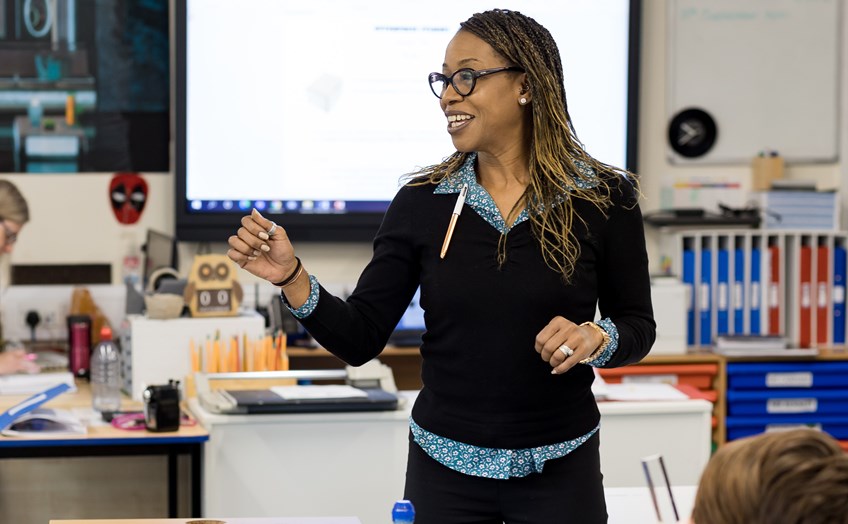 Make an enquiry
Whether you are interested in your child attending our school or just want to know more information about our offer, contact our team.
Contact Us