News
Staff portfolios commended by the ADHD Foundation
04 May 2021
Kumari Parul, HLTA from Chilworth House School and Lily I'Anson, Teacher from Hall Cliffe Primary School have been commended for their evidence based portfolio, by the ADHD Foundation.
Last year, the duo embarked upon the advanced practitioner programme, a three year course endorsed by the Foundation, where staff start out as Practitioners then go onto becoming Coaches and finally onto Advanced Leaders.
As part of the programme, Kumari and Lily were required to complete a case study on a young person with ADHD and focus on five areas including:
Classroom environment
Use of assisted technology and how it supports learning
Lesson planning
Self-regulating techniques
Celebrating neurodiversity
The completed portfolios were recently assessed and the level of detail, analysis and background demonstrated the impact the programme is having on the pupils, staff and the wider school community. It also allowed them to evaluate their current practice, implement new strategies and develop skills and knowledge on how they can adapt their approaches and environment to support pupils with ADHD.
Parul commented:
"Whilst completing this project I have been alongside the pupil and within our journey together I have understood his complexities, uniqueness and barriers to learning. Throughout my study, I have developed a greater insight into how to build and maintain more meaningful and long lasting relationships with all children."
She continued:
"I am in the process of coaching a member of staff in being an ADHD Advance Practitioner through modelling best practice, clear and concise guidance and ongoing reassurance. I look forward to developing my knowledge and understanding further so that I can continue to support learners with ADHD at Chilworth House School."
Lily commented:
"Overall, the Award has been a very positive experience for the pupil, myself and the wider community of the school. We have raised awareness of neurodiversity and developed our practice and environment to better suit the needs of individual pupils. We have embedded the celebration of our special educational needs and ensured we can continue to raise the profile across school by introducing a 'Neurodiversity Ambassador' to the school council team."
Parul, Lily and other Witherslack Group Advanced Practitioners have successfully completed the award, and will receive their certificates in a ceremony in May from Colin Foley, National Director of Training for the ADHD Foundation.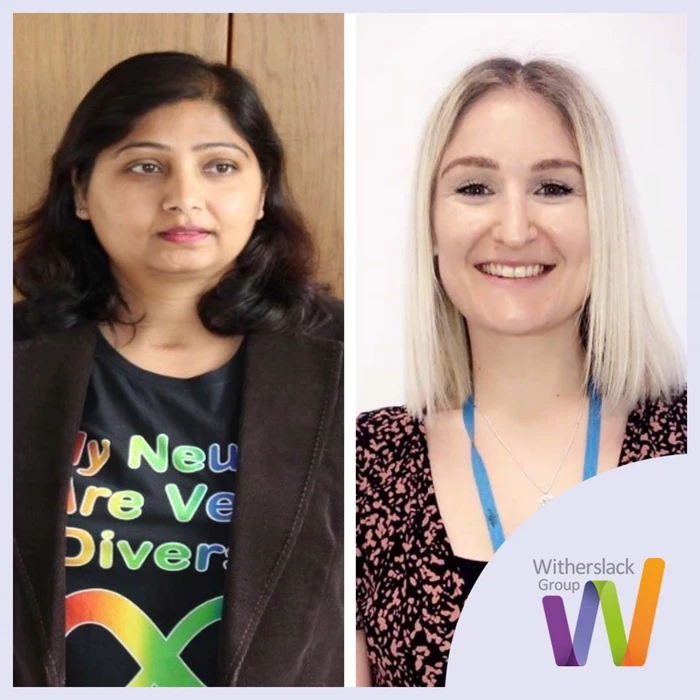 Kumari (left) and Lily (right) have been commended for their portfolios