News
Science enthusiasts step back in time
11 February 2022
Birch's Class from Chilworth House School recently visited the Oxford Museum of Natural History as part of their learning topic 'Under the Sea.'
During the visit, the science enthusiasts explored many exhibitions, including animal skeletons, fossils, and even preserved creatures. The enormous spider crab was by far the most favoured exhibition amongst pupils and the most interesting to touch was the fur of a polar bear foot! Did you know that their fur has no colour so it lets in red light to keep the bear warm?
They also took part in a workshop with a member of staff from the museum and learnt that all animals evolved from one species – another fact they learned from their fun day of learning.
Well done everyone.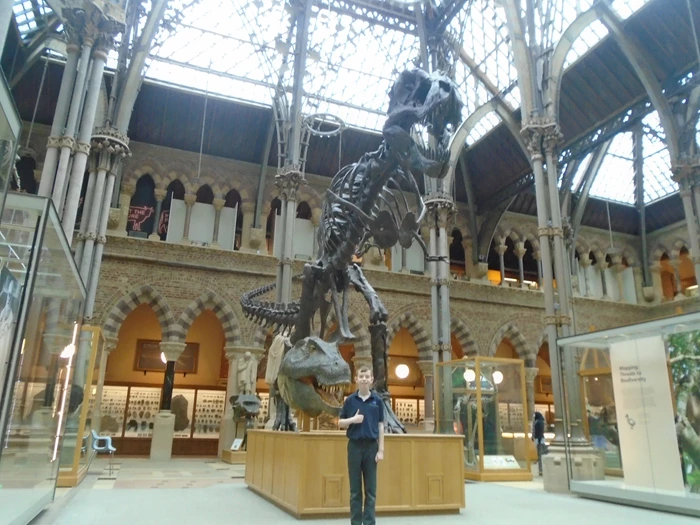 Birch's Class visit Oxford Museum of Natural History.