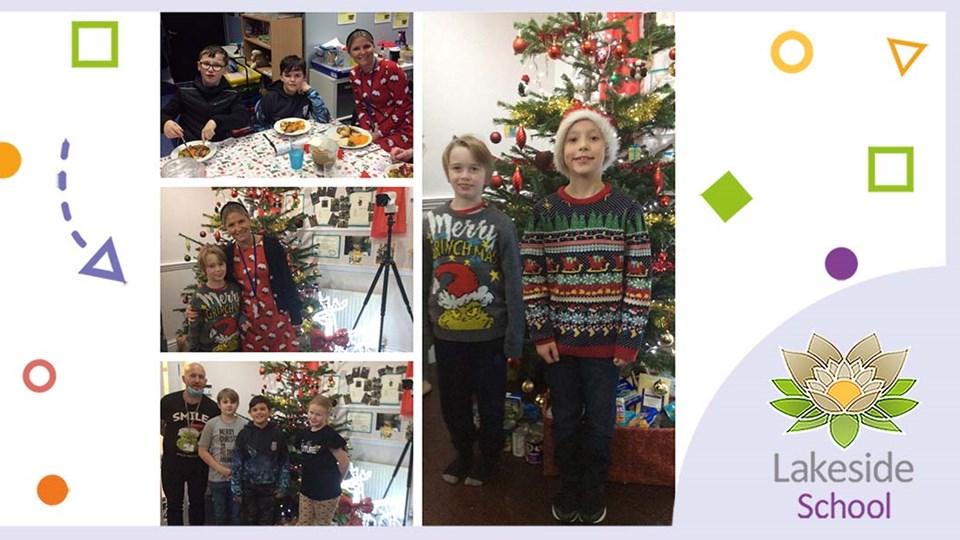 News
Santa's little helpers donate to local community
17 December 2021
Pupils and staff from Lakeside School have recently enjoyed a day full of Christmas cheer.
To get the day full of festivities started, everyone wore their Crimbo knits for Christmas Jumper Day, raising money and awareness for a local charity, Asylum Link Merseyside. The charity is close to their hearts as they have donated supplies throughout the year to help local refugees.
In the weeks leading up to Christmas, the school's collection for Knowsley Food bank has been growing under the tree, and they look forward to donating their collection of essential supplies to those in need.
They also enjoyed a real treat at lunchtime, tucking into a delicious Christmas dinner with all the trimmings.
How wonderful!