News
Equestrian enthusiasts find local friends
04 June 2021
Pupils from Sandwell Learning Centre have been enjoying the company of horses.
The equestrian enthusiasts were recently welcomed by their neighbour to feed their horses carrots and spend some quality time with the gentle creatures. Their love for the animals doesn't end there. On Tuesdays, pupils attend a local stable where they groom and take care of horses and muck out at the local stable, where they enjoy riding them. Amy Ferguson, Deputy Head Teacher, commented:
"This has been a great experience for our young people. Horse riding gives them physical benefits, boosts confidence, improves communication skills, and helps to build relationships."
They certainly look very happy!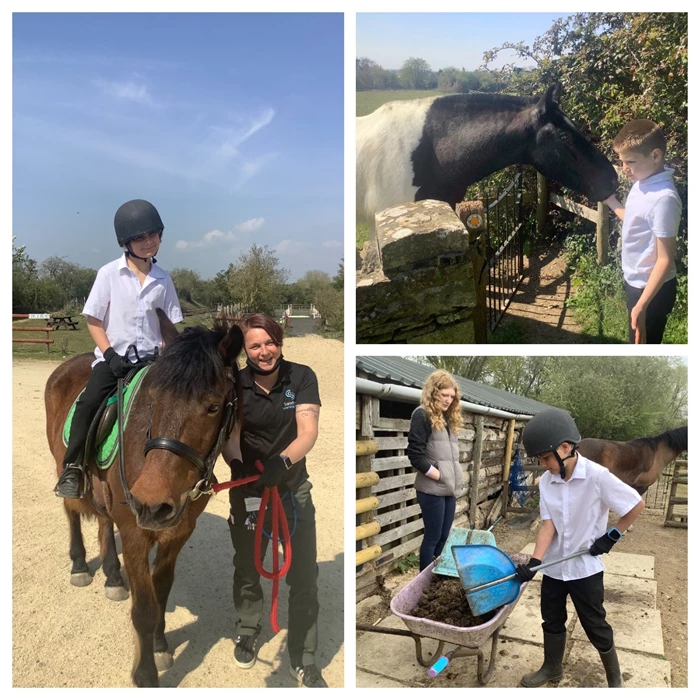 Pupils enjoy working at the stables
They also enjoy taking care of the horses.