News
Fundraising fun, surprises and more!
22 October 2021
Pupils and staff from Queensmead House School have enjoyed another week full of activity. From fundraising fun to immersive learning experiences while developing skills; they have been busy!
Classes join forces 
Innovators and Visionaries Class recently joined forces to raise money for the British Heart Foundation. Vowing to walk for days, they completed their mission by cheering each other. In total, they raised £305.00  and along the way found an appreciation for walks.
Innovators Class walked and even picked up the pace, jogging 300m along the Great Walk in Windsor Great Park while Visionaries Class enjoyed chatting, admiring the wildlife and petting all the dogs on their way.
The team will be completing a couple of more walks in the coming weeks and then wrap the fundraiser up.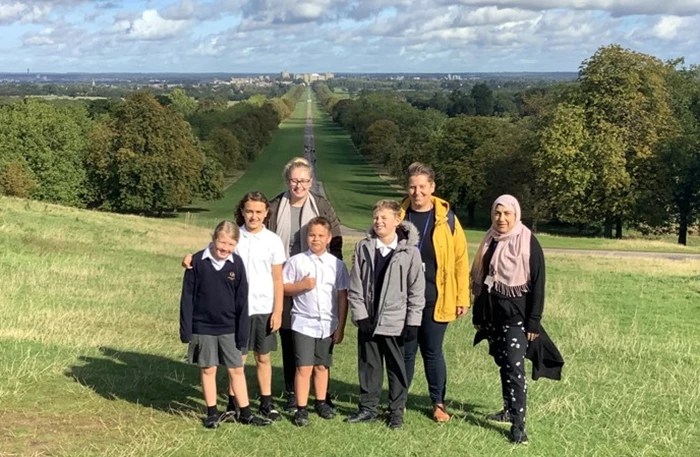 Walking miles for charity
Birthday surprises 
Sonia Rocha, Kitchen Assistant recently celebrated her birthday. Pupils were keen to help celebrate her birthday by surprising her with a little display!