News
Pontville School Blog 174: - It's all going on here
09 June 2023
The Blogging Team from Pontville School recently came together to share more highlights from their most recent activities and trips.
Liverpool Football Club visit 
Pupils from Fir 3 Class recently enjoyed a trip to Liverpool Football Club, where they gained an insight into how teamwork plays a vital role within the club and contributes to their overall success.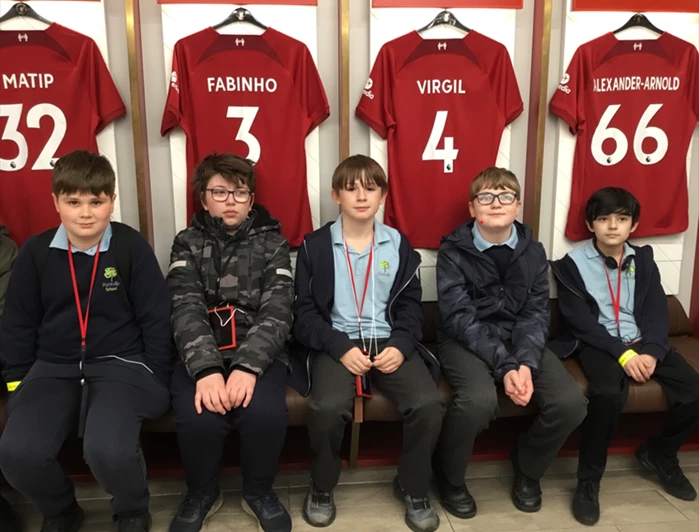 Farmer Ted's farm visit 
Seedlings and Saplings Classes had a fantastic day at petting far, Farmer Ted's, where they got involved in a diverse range of activities, including feeding the guinea pigs, bouncing on inflatable cushions and enjoying a tractor ride. It was a fun and memorable day for everyone.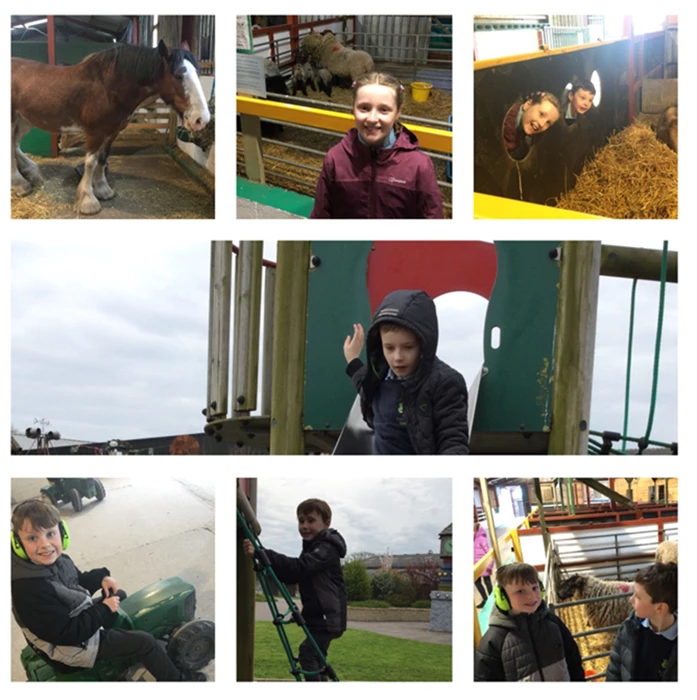 Cruyff Leaders-led Event
Ash, Elm and Oak Classes recently took part in a Cruyff Leaders-led event.
During the day, the leaders introduced themselves, led a warm-up, explained their activity then led on either foot darts, foot gold or penalties.
Here are some of the highlights from their day:
Matthew demonstrated excellent leadership skills by communicating positively and confidently. His care for others and his ability to lead was effective and commendable.
Jak showcased his leadership abilities by leading and demonstrating stretches with his groups. His positive encouragement played a crucial role in motivating everyone.
Elliott displayed adaptability by reflecting on what worked well and what needed to change during his session. This ability to make adjustments on the go is an essential skill for a leader. Additionally, his assistance and guidance with foot golf showed good leadership qualities.
Levi exhibited patience and positivity with his group, showcasing excellent teamwork and acting as a great role model to others.
Alfie demonstrated outstanding leadership qualities by effectively working as part of a team. He also made a thoughtful decision to change how winners were announced, preventing others from getting upset, showing empathy and consideration to all involved.
The staff team were incredibly proud of the pupil's leadership skills throughout the event, providing an enjoyable experience and helping contribute to their personal growth and development.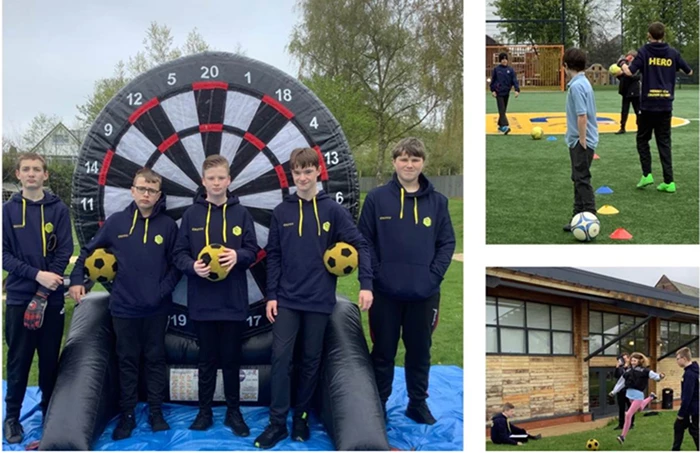 Residential 
Residential pupils took part in an array of activities, including swimming, drumming, bowling, going to the gym, and climbing, providing a mixture of physical activity, skill-building and social interaction, helping contribute to their overall well-being and development.
Some pupils volunteered at their local charity shop, helping to promote a sense of community and the understanding of giving back.
Others rolled up their sleeves and made a start on planting in the Forest School garden creating environmental awareness and sustainability. One pupil took the initiative to plan and shop for compost and plants and, with the help of a staff member, planted some trees.