News
Pontville Blog 171: Football fans get the ultimate experience
12 May 2023
Pupils and staff from Pontville School have been working with Wigan Athletic Football Club to develop their football skills and techniques.
On a recent visit, the club surprised the aspiring athletes, presenting them with tickets to watch Wigan vs Coventry City at the DW Stadium.
Pupil, Charlotte shares details:
"This was a very special surprise for everyone involved and we had an amazing time watching the match.  It was a really great atmosphere and experience.  Thank you to Wigan Athletic FC for the tickets,  t-shirts and organising for us to go on the pitch."
Other pupils commented: 
"I really enjoyed it and had fun."
"I had a really good time and loved watching the game, going on the pitch to take a penalty, and seeing the Wigan pie mascot."
"I really enjoyed it and had fun taking a penalty."
"It was 100% amazing!"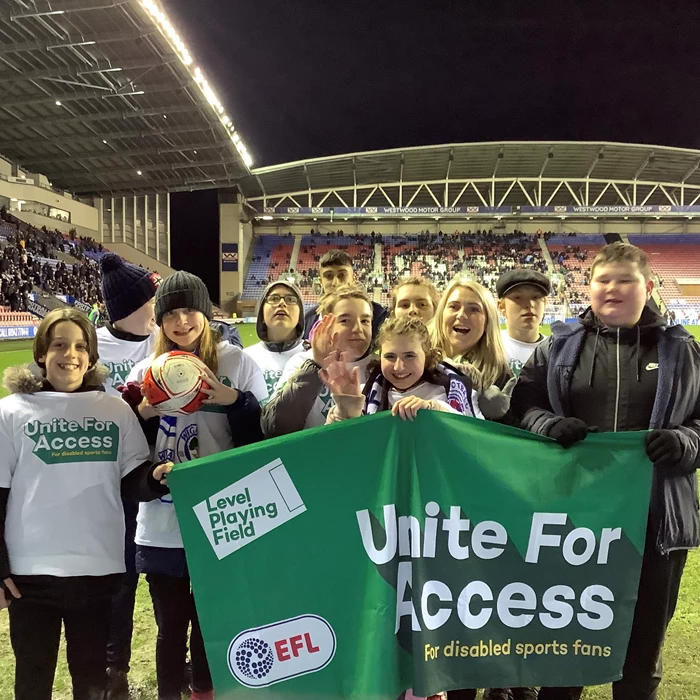 The partnership has also been great for one pupil, Billy, who got the opportunity to play for Wigan Athletic FC at a tournament at Old Trafford, where he played against Manchester United, City, Middlesbrough and Sheffield Wednesday.  
Head Teacher Justine Sims commented:
"It's so incredible to think that Billy who at one time was apprehensive about playing against older children on the MUGA is now representing Wigan Athletic FC. How amazing!!"
 Well done Billy!