News
Pontville blog 159: Highlights and delights from Pontville
30 March 2022
The team of bloggers from Pontville School share their recent highlights and delights, so grab a cuppa and see what exciting activities they have been up to.
World Book Day 
Pupils and staff transformed themselves into their favourite book characters, and as you can see from the photos below they did not disappoint.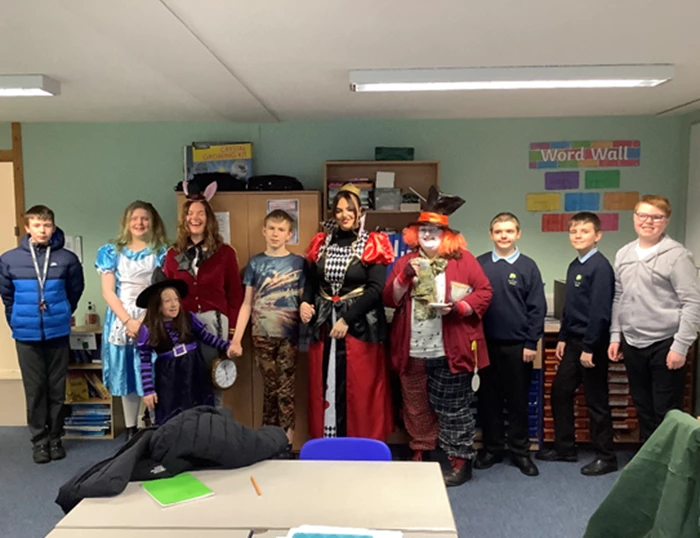 International Women's Day 
PE Teacher, Anna Maddocks celebrated International Women's Day with a team of female pupils and staff, who took part in England Football and Barclays 'biggest EVER football session.' 
Pupil, Charlotte planned and organised the equipment, recruited participants, and led the training session, which ended with a big game. While organising the event, Charlotte showed excellent communication and leadership skills.  
Anna commented:
"It was lovely to see many female staff and young people getting involved and having fun. A shout out to Pastoral Assistant, Hayley McEvoy who was the lead scorer with four goals in the red team."
Ukraine
Residential Support Worker, Joy Green has recently been working with pupils from Oakwood Class, where they have been watching the news about the ongoing crisis in Ukraine.  The pupils were extremely moved by what is happening to families and asked what they could do to help.  Following discussions, they decided to use their savings to purchase essential items which they would donate to the Ukrainian Appeal Fund.
How thoughtful are they?
'Fantabulous' news
Instructor, Jess Jones shares 'fantabulous' news about students from the 16-19 Centre. 
Recently, they took a trip to Asda to enquire about the roles of staff within the store, the positive behaviour required for their roles, and how this impacts customers.
Head Teacher, Justine Sims commented:
"The Customer Service students have made great progress with their learning and gaining new knowledge and understanding from their lessons with Jess. During their visit, they showed excellent communication skills, and made staff proud."
Proud moments
Deputy Cook, Steph Pitteras shares some more great news.
One pupil has made excellent progress during this term. He has been extremely busy creating and baking the following pastries:
Shortcrust pastry
Sweet pastry
Choux pastry
Puff pastry (hand made)
Convenience pastry
Using these pastries he has made the following products:
Apple pie
Quiche
Egg custard tart
Profiteroles
Chocolate eclairs
Apple turnovers
Fruit Strudel 
Chicken and mushroom pie
Sausage rolls
Vol-au-vents
Band aux fruits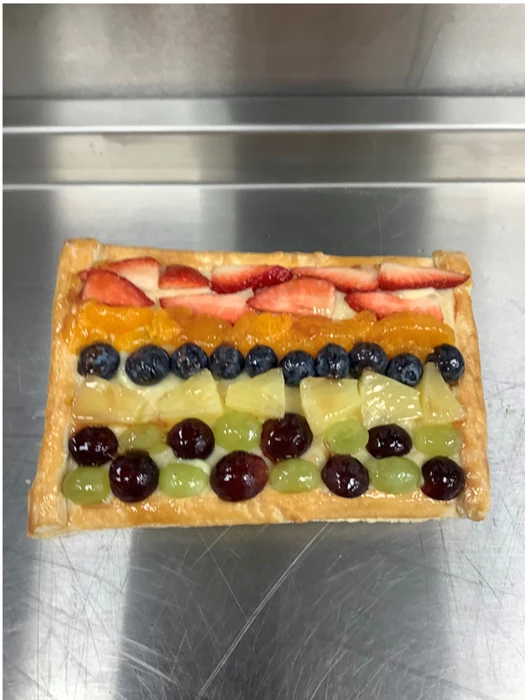 We are extremely proud of the progress he has made as some of these techniques are quite technical and he's tackled them extremely well! 
Well done!