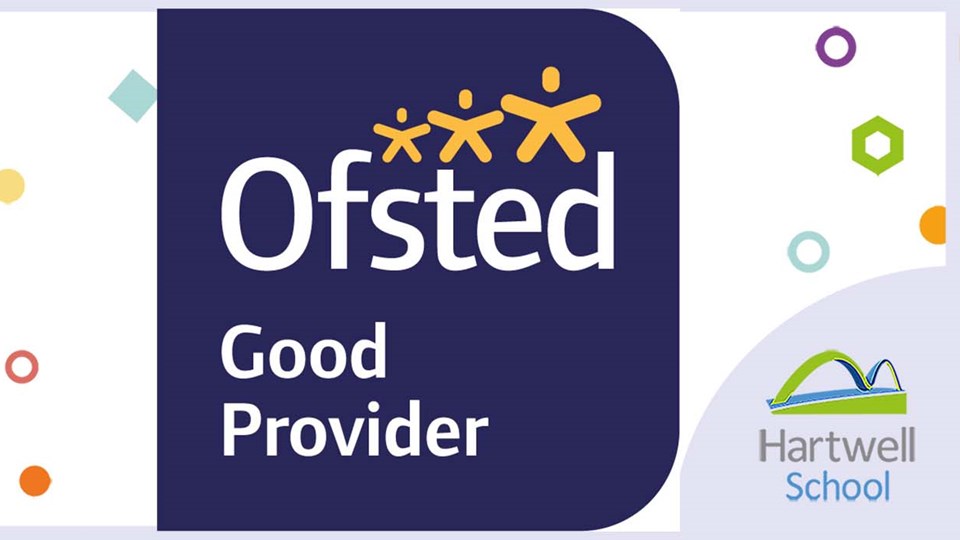 News
Ofsted success for Hartwell School
30 March 2022
Pupils and staff from Hartwell School were delighted as they celebrated the recent publication of their Ofsted report. The school has been judged as 'Good' in all areas, demonstrating the incredible difference Hartwell continues to make to its pupils, and their families.
Located in County Durham, Hartwell School prides itself on providing pupils with a high quality and individualised learning environment with opportunities to access learning that is tailored to their needs.
These fantastic qualities are noted in the report.
Pupils enjoy the small classes and the wide range of subjects they study. Leaders check what pupils know and can do. Each pupil has a 'pathways' plan that describes their individual needs. Teachers use this information well.
The curriculum offer is ambitious and matches the national curriculum. Pupils can gain a wide range of qualifications. Subject plans for primary and key stage 3 pupils are strong. These plans are well structured and show how pupils will revisit essential learning.
Reading is prioritised by leaders across the school. Secondary pupils enjoy the book space in their common room and primary pupils use their reading room well.
There is an effective anti-bullying strategy. Pupils told the inspectors that if someone upsets them, staff sort it out quickly.
Parents and carers are very pleased with the school and how their child is doing. One parent said, 'This school is amazing and has helped my child love school again.'
Leaders recognise that their pupils need a broad personal, social and health education (PSHE) programme. There is a specialist subject teacher for PSHE and three lessons a week on the timetable. Pupils learn about themselves and people from different faiths and cultures. Pupils know that everyone has the right to be different.
Head Teacher, Peter Ewart commented:
"I would like to take this opportunity to thank the staff, young people, families and directors who work tirelessly to improve and support the school and share our educational vision."