News
Ofsted success at Chilworth House Upper School
03 February 2022
Pupils and staff from Chilworth House Upper School are celebrating following the publication of their latest Ofsted report. The school has been judged as good which highlights the brilliant learning environment the school offers to all of its pupils.
Since opening in September 2011, the school has continued to provide pupils with an accepting, positive and welcoming learning environment, where they are given the opportunity to grow and develop as individuals.  
Michelle Johnson, Head Teacher proudly commented: 
"We are all delighted with the Ofsted report which reflects the hard work of all our community, pupils, staff and parents/carers. Chilworth House Upper School is a wonderful place to be a part of and I feel so lucky to be part of this journey. Our pupils are absolutely amazing and we are looking forward to seeing what they achieve at the end of this academic year! Well done everyone!"
The report noted: 
Pupils grow in happiness and ambition during their time at Chilworth House Upper School.
From the word go, pupils are inspired by the belief that staff have in them. The vast majority of pupils who have left the school in the previous three years are enjoying success in their education or training options. Staff are determined to develop pupils' ambitions. This creates a buzz of possibilities, especially among older pupils.
Pupils are reassured by the constant availability of staff. Pupils feel that adults at the school take pupils seriously and will always listen and act in their best interests.
Leaders prioritise teaching reading and make sure that staff follow the chosen scheme closely. This helps pupils to grow in confidence and fluency.
The wider curriculum is rich and supports pupils' overall development well. Often, it is linked to EHC targets. It enables pupils to be reflective about their own beliefs and develop understanding of different ways to view the world.
All pupils that inspectors spoke with recognise the importance of inclusivity.
Careers information, education, advice and guidance is a strength of the school. It helps to prepare pupils for adulthood in modern Britain. Leaders are creative and determined to help pupils to think ambitiously.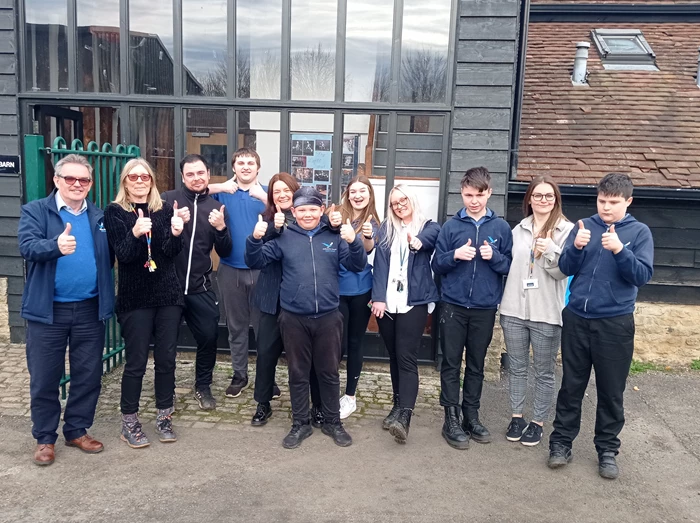 Staff & pupils celebrate great Ofsted results