News
More fun learning experiences aspire futures
01 September 2022
Pupils and staff from Chilworth House School excitedly welcomed experts in their field to bring learning to life. Through the lens of professionals, pupils learned about fire and also picked up a trick or two from gardeners. One class even welcomed Head Teacher, Dave Wilcox!
HLTA, Kumari Parul share their experiences with each visitor. 
Science  
"Ian Snail from Science Oxford visited us and conducted a workshop on the 'Great Fire of London'. In a very engaging and interesting way he explained the key components needed to start a fire. He went on to explain how different fuels can start or intensify a fire and used different metal salts to show different coloured flames. He also educated us with fire safety rules and how to stop the spreading of fire. The tea bag experiment was particlulary interesting to the children, where they were amazed to see a tea bag flying due to the impact of heat. He then used a metal masher to stop fire and explained how lack of heat can stop it. His other interesting experiement was focused on oxygen and CO2 to show how fire intensifies in the first case and stops in the second."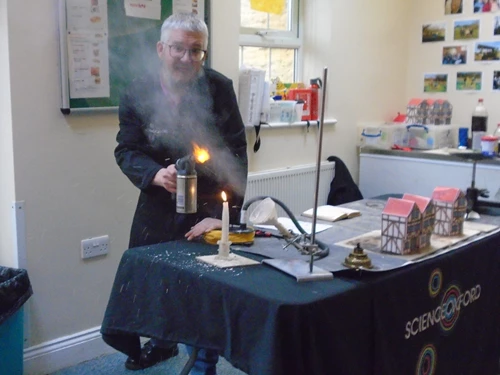 Ian bringing science to life through cool experiments
Garden transformation 
"Next, we welcomed John Singer and his team of volunteers from the Rotary Club of Thame and District, who transformed our Sensory Garden. The team worked  their magic and planted different categories of plants in different beds and along the way taught pupils and staff valuable tip and tricks. They introduced different areas for the senses including a sound area with bamboo wind chimes, a taste bed with fruit plants and a scent bed with different herbs as well as a touch bed with different textured leaves plants. It was a positive and collaborative working and the end result was a beautiful sensory garden!"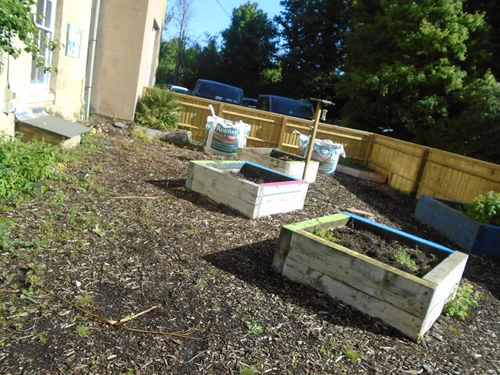 Garden before transformation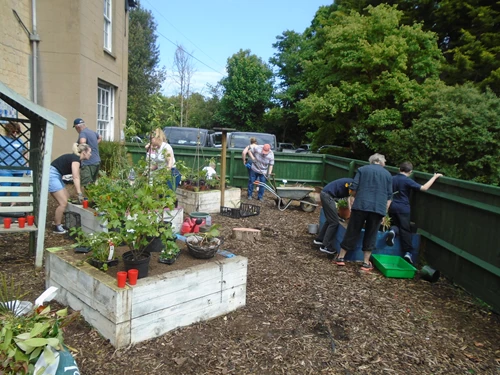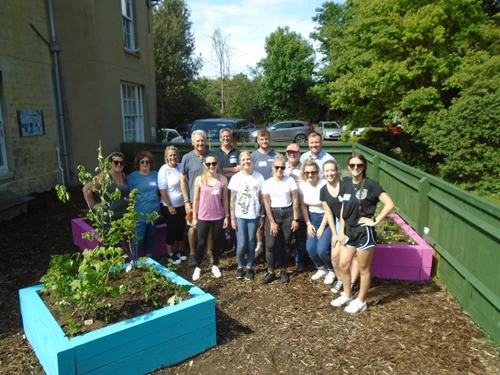 Sensory garden revealed by volunteers
PSHE with Head Teacher
"Willow Class welcomed Head Teacher Dave Wilcox to facilitate a PSHE session. He was well prepared with a storybook where he shared the story whilst asking reflective questions to help pupils understand and recognise feelings and to be able to name them. He also shared tips on how to manage them."