11 December 2020
One poet from Millcourt School has penned down a poem and is proud as can be with the final version.
Reuben took inspiration from the book 'How to Train Your Dragon' and put himself in the role of a dragon. Working with Teacher, Jane Cahill, he made up the poem and edited it to improve it by making it rhyme.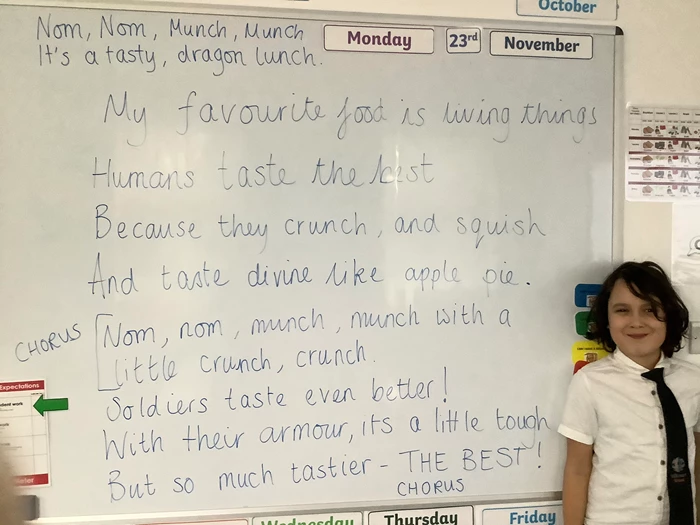 Reuben proudly presents his poem at Millcourt School.
He's certainly nailed it – well done!