News
Luxborough Court School welcomes pupils
18 November 2022
This week, Luxborough Court School, based in Essex, became Witherslack Group's newest school, officially opening its doors to the first cohort of pupils.
Deputy Head Teachers, Emma Sullivan and Jeanette Allen share all the detail: 
"Staff have worked tirelessly over the past few months to ensure that pupils would have an exciting, safe and warm welcome to their new school. The first week at Luxborough Court School focused on engaging activities, building on trust and relationships with both staff and pupils alike. Many pupils had been out of education for some time before coming to us and therefore had not always had the best connection with educational settings, therefore, spending time getting to know each other was key." 
On learning, they commented: 
"For the first few days, pupils were able to familiarise themselves with their new setting through tours of the school, identifying safe spaces and planning how they might want to use the school orchard area.  They were also given opportunities to spend time with staff in both lessons, through questionnaires and 1:1 mentoring sessions, where they shared their goals and aspirations. During Food and Nutrition lessons, they were given an opportunity to cook their own lunch before sitting down with everyone in the dining area to enjoy their food and catch up.  After lunch, they moved outside for some fun activities. The remainder of the week focused on activities that built skills around communication, where pupils were able to share information about their interests and hobbies, engage in interpretative art to demonstrate their feelings, identify common interests, and engage in activities that helped build friendships and modelled respect."
They concluded: 
"Their first week ended with discussions around the schools ethos and vision, where they were able to share what they would like from their new school."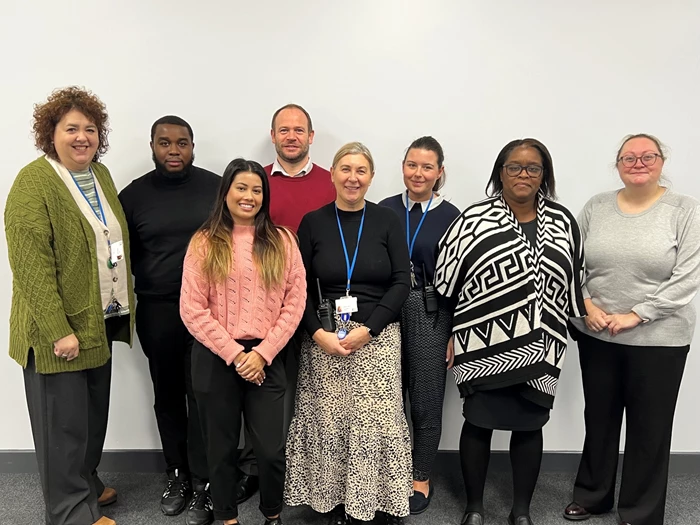 Staff members from Luxborough Court School