News
Learning doesn't get better than this
01 September 2022
Pupils and staff from Chilworth House Upper School enjoyed the last term with new and exciting experiences. It truly doesn't get better than this.
Cotswolds Wildlife Park 
Every pupil from Chilworth House School Upper School enjoyed a visit to Cotswold Wildlife Park and Gardens.
During the day, the budding zoologists got up close to a range of animals from around the world; they were particularly amused by the scorpions and thoroughly enjoyed seeing the penguins. They also took the opportunity to learn about different habitats and how animals adapt to live at the park and how some are being protected to prevent them from becoming extinct.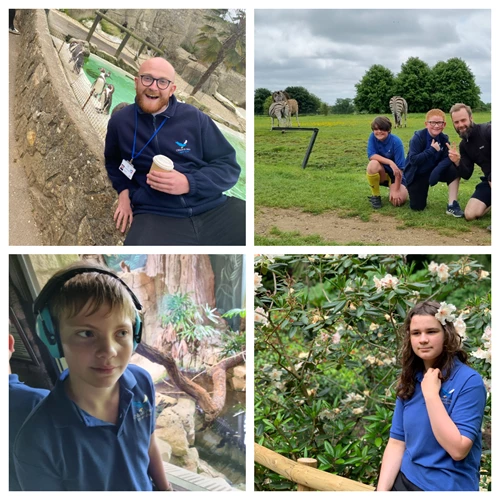 Crocodile and friends experience 
Science Teacher, Dan Taylor organised an experience pupils certainly won't forget. The school welcomed Colin from Crocodiles of the World, who bought along some reptiles including Boris the bearded dragon, Lawrence the royal python and a crocodilian called a Tomistomar, native to Indonesia and Malaysia. 
During the session, pupils were given an insight in to the feeding habits, behaviour and habitats of the animals and were given the opportunity to touch the animals - they certainly are a brave bunch!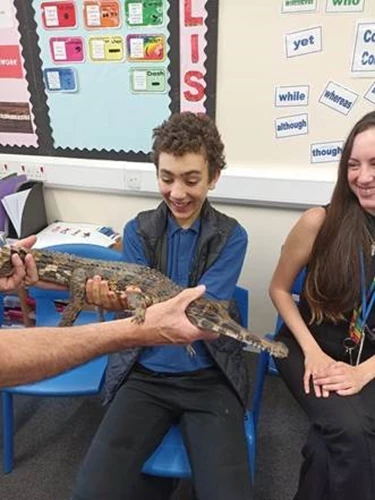 Pupils are certainly brave handling reptiles, including the crocodile!
Work experience feedback 
Teacher, Andrew Hemming organised a work experience for pupils and he received a message from the placements team, commenting:  
"The students are an absolute credit to your school. Nothing has been too much trouble for them, they have worked extremely hard, and the team here have loved having them around. I do hope we have helped them on their journey for the future. I sincerely hope that this will help us to form an ongoing relationship that we can continue to grow together."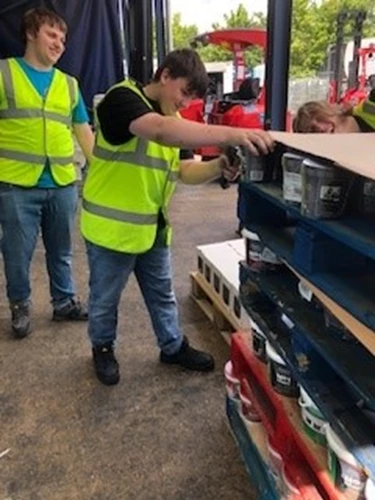 Pupils impress during work experience
Family fun 
Working togther with Chilworth House School, the two teams came together to have some FUN! There was an activity for everyone to enjoy, from cake stands to henna and face painting, a tie-dye t-shirt station and a dream catchers stand. There was also a raffle, bouncy castles and of course, a yummy barbecue! 
Family Liaison Officer, Michelle Bailey commented:
"It was lovely to see both schools come together and work together, and all of the children and young people integrate. It was a lovely day and a great success."