News
Marching side by side
10 February 2023
Last term, pupils from Willow Class at Lakeside School took a trip to the Deva Roman Discovery Centre in Chester to consolidate their learning on the Romans.
They took a guided tour of the centre, where they learned why the Romans invaded Britain and built the fortress of Deva. They discovered what it was like to live in Chester as a soldier nearly 200 years ago and enjoyed a range of hands-on activities and interactive displays.
They found their guided tour informative, with everyone agreeing that the highlight of the day was dressing up in a complete Roman uniform before marching through the cobbled streets of Chester with their Roman soldier guide, chanting as they walked together side by side. As part of their tour, they also explored many sites around the old city, including Roman excavations.
The day was a huge success and highly recommended by pupils from Willow Class.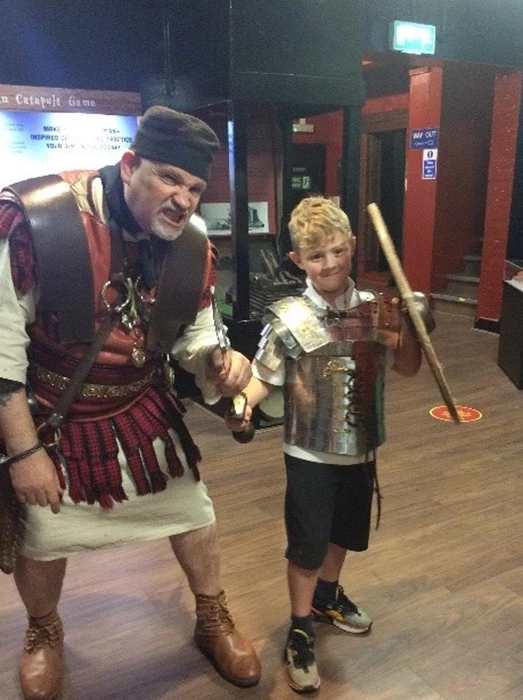 Pupils dress up in Roman uniform