News
Happy Birthday Lakeside!
22 January 2021
Pupils and staff from Lakeside School were delighted to celebrate their 20th birthday on Friday 15th January 2021.
The eventful day saw pupils prepare items to include in a time capsule which was buried in the school grounds; this included artwork, birthday cards, newsletters, photos, and information about the school. To mark the day, pupils were also presented with a birthday badge souvenir to take home as a memento of the day.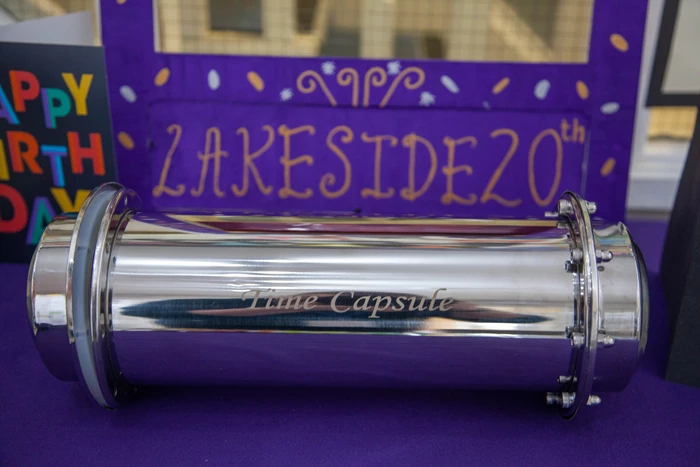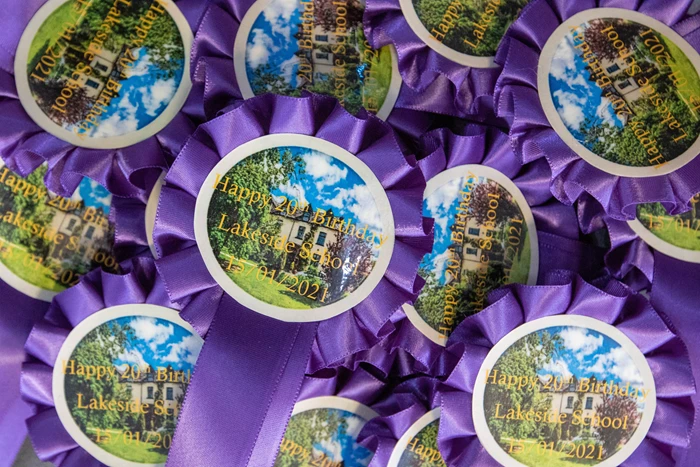 Classrooms were full of cheer as each class enjoyed parties in the afternoon, and everyone enjoyed tucking into parts of a cake which was a replica of the school building and grounds.
Teaching Assistant, Sue Bagot, Lakeside's longest-serving member of staff and part of the founding team had the privilege of cutting the cake with the newest and youngest pupil, who has only been at Lakeside for a week.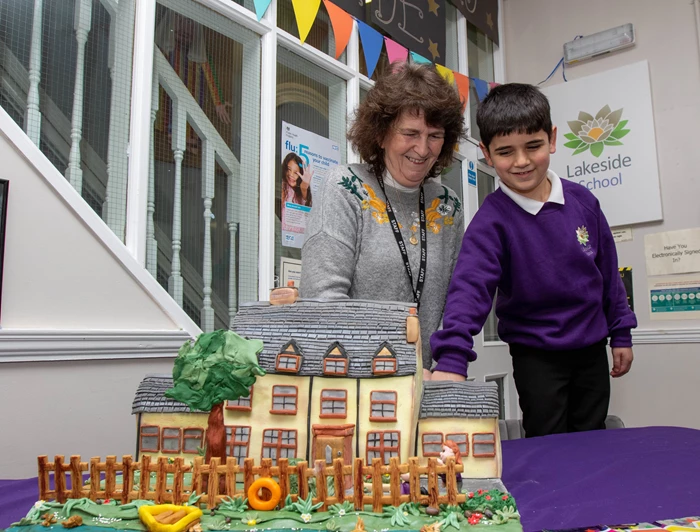 Sue and Lucas cutting the cake.
Head Teacher, Vicky Size,  commented: 
It is fantastic to celebrate our 20th birthday. We have had a wonderful day reflecting on all of our achievements and very much look forward to another 20 successful years.
Take a closer look at the cake here. 
As you can see from the photos below it was a spectacular day.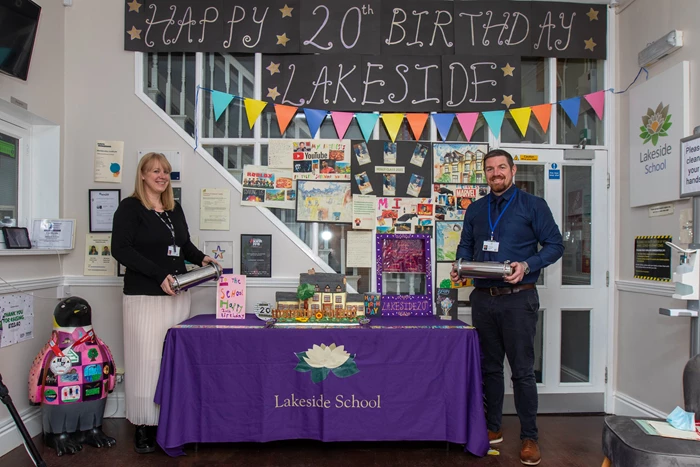 Head Teacher Vicky Size and Deputy Head Teacher, Neil Bourke.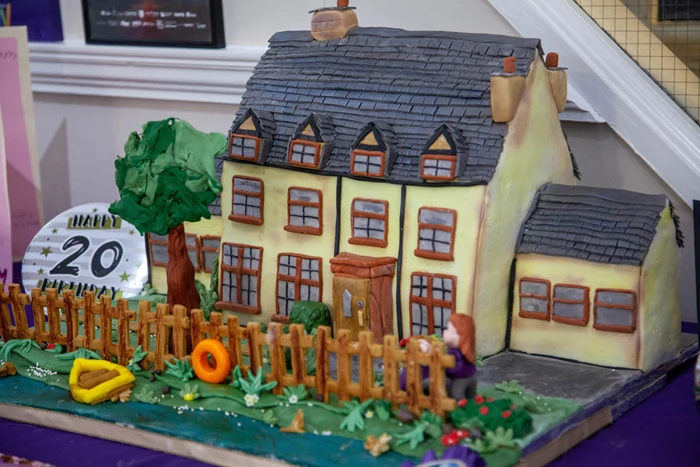 Replica cake of Lakeside School