25 February 2022
Science Teacher, Joanne Ellis from Millcourt School recently introduced some baby stick insects to the school. A duo sits in pride of place in the front office and another pair live in the science classroom.
The insects are known to help pupils stay calm as they move at a slow pace and can help to regulate them. Administrative Assistant, Lee Wilson can attest to this as he said they 'relax him.'
Pupils also shared their feedback, commenting:
They are really cute, I like it when they dance, it looks funny.I like to look at them, they are very small and hard to find, I am looking forward to them getting bigger so I can hold them.
Maybe it is a 'bugs life' after all.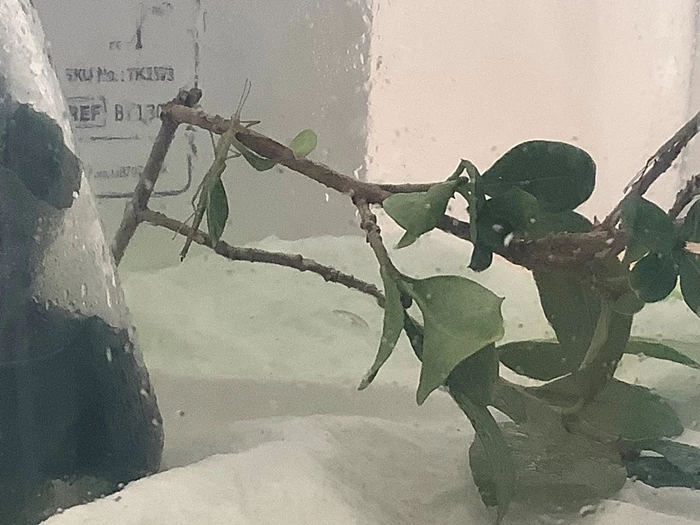 Millcourt School introduce some baby stick insects!