News
Happy Holi celebrations
30 March 2022
Last week, pupils and staff from Chilworth House School celebrated Holi, the Hindu festival also known as the 'Festival of Love', the 'Festival of Colours', and the 'Festival of Spring.' It is observed at the end of the winter in March after the full Moon.
At lunchtime, everyone tucked into an array of flavoursome Indian food, enjoying new tastes and textures.
The fun continued into the afternoon as they celebrated the festival of colour by throwing powder paint at each other.   It was a very colourful event involving lots of laughter, fun and running! Did you know the significance of throwing colours means to make a new start and forget any bad feelings? 
Pupils and staff alike enjoyed all parts of the day and the key takeaway from learning about Holi was the victory of good over evil. 
They certainly know how to enjoy an immersive experience. How much fun does this look?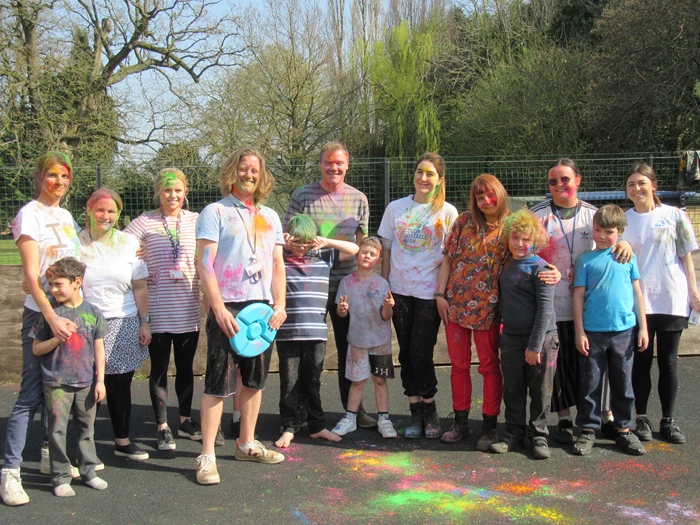 Pupils and staff celebrate Holi