05 November 2021
Teacher, Lily I'Anson from Hall Cliffe Primary School recently attended her graduation ceremony.
This special occasion marks her achieving the PGCE in Special Educational Needs Coordination.
Claire Traynor, Head Teacher of Hall Cliffe Primary, shares the details:
"This moment is really special for us because Lily joined the team in September 2017 as a TA. We quickly recognised her ambition and talent, and she gained her first promotion to HLTA. We then supported her through the School Direct route to gain qualified teacher status."
She continued:
"Lily qualified in 2019 and is so committed to the school. She has a genuine passion for making a positive difference in the lives of children with SEN. We are very proud of all she has achieved."
Congratulations Lily!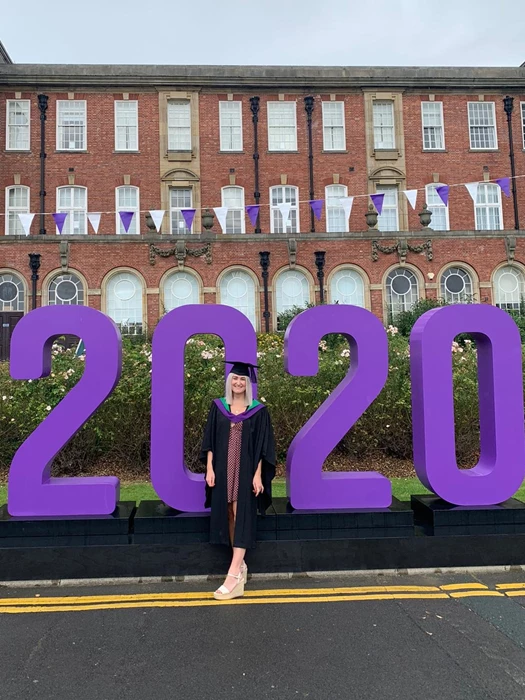 Staff member celebrates her graduation at Hall Cliffe Primary School, Yorkshire.