03 March 2022
Pupils and staff from Bridgeway School have been working together to be more environmentally friendly.
During their lessons in PSHE, citizenship education, geography and science, pupils have been learning about how their actions can have an effect on the world environment. They also discovered that being a responsible citizen is important to our planet, and have collectively decided to take steps into becoming a more 'greener' school. 
As part of their pledge, pupils have been recycling their juice cartons and crisp packets too.  The cartons are recycled at Farington Waste Recycling Centre near Leyland where they are taken elsewhere and made into new materials.
Laurence Harwood, Teacher explains how it works. 
"The crisp packets are taken to Family Care in Bamber Bridge and sent on to a TerraCycle crisp packet collection bank. The money at Family Care in Bamber Bridge from the crisp packets goes directly to Derian House and Young Minds, so we are actively supporting a greater cause as well as trying to clean up our environment."
Another part of becoming more environmentally friendly is the introduction of recycling bins which can be found in the school dining hall, where pupils and staff can separate their plastic and paper rubbish.   
Well done team!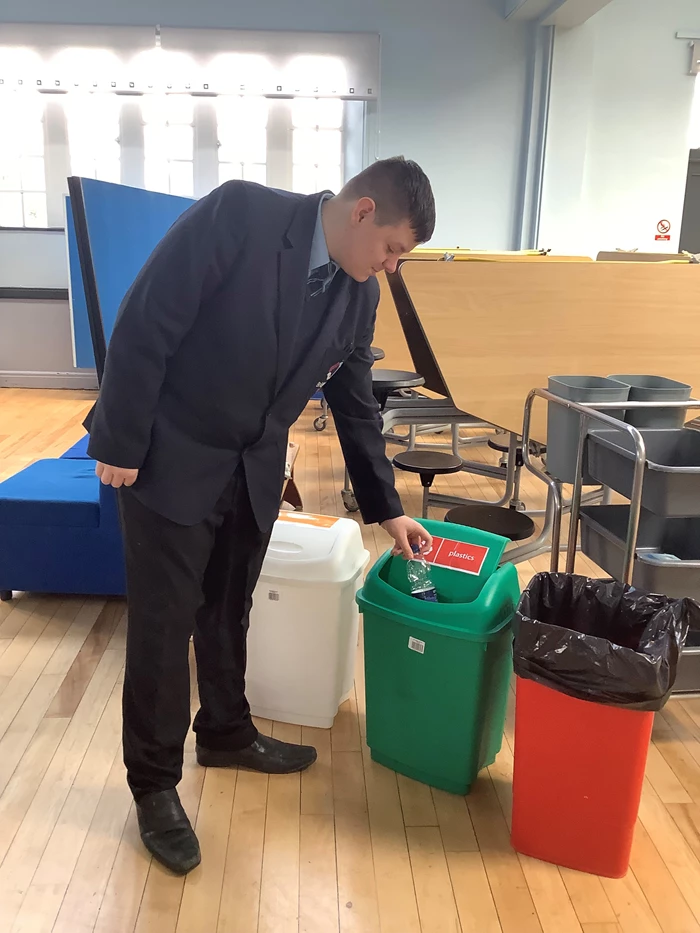 Bridgeway School working together to become more 'greener'.