News
Excitement of exceptional explorers
19 August 2022
Toward the end of last term, pupils and staff from Queensmead House School enjoyed taking part in activities resulting in even more great memories being made.
Camping sleepover
Year 6 pupils celebrated the end of their primary school adventure with a camping sleepover while enjoying the glorious sunshine.  In preparation of their evening, they ticked off their very important checklist comprising of:
Tent 
Sun
Sleeping bag 
Fire pit 
Marshmallows 
Their evening was full of fun and adventure as they tucked into s'mores, and reminisced all of their fun adventures.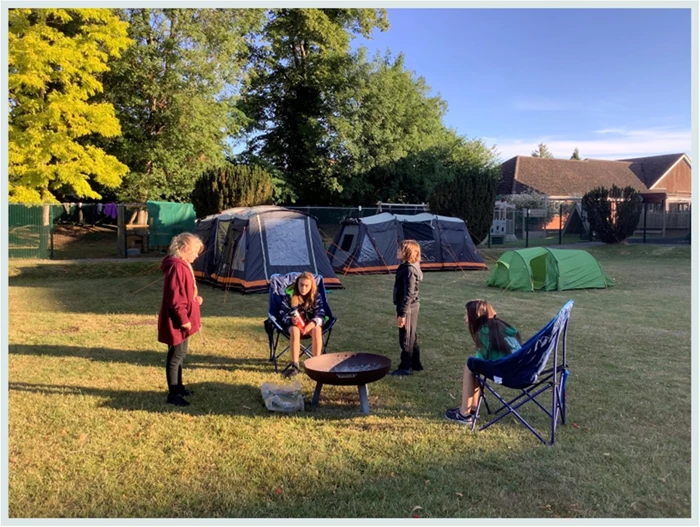 First school leavers
On a similar note, year 11 pupils prepared for the next chapter of their lives as they celebrated their incredible journey with a farewell prom, followed by a well-deserved evening trip to the Crystal Maze.
During their time at the school, these incredible group of pupils have certainly made staff proud, showing maturity, independence and resilience.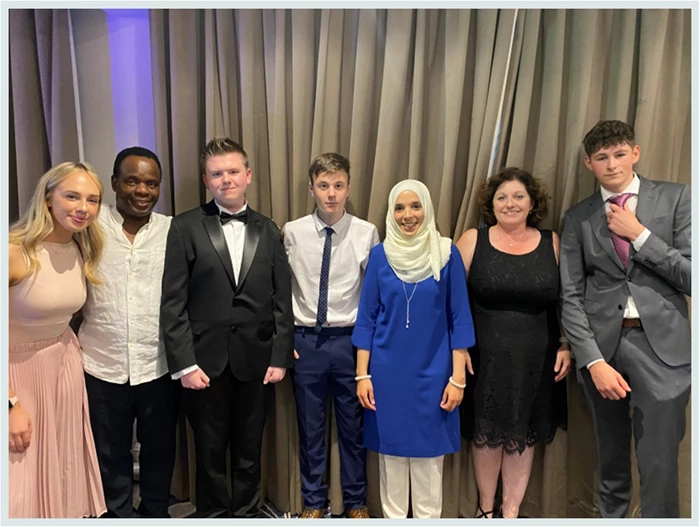 Chef Lucas makes a guest appearance
Kitchen staff were delighted to welcome back pupil Lucas.  He got stuck in and whipped up a cake and impressed staff as he assisted with the veg prep and helped with washing up the lunchtime dishes.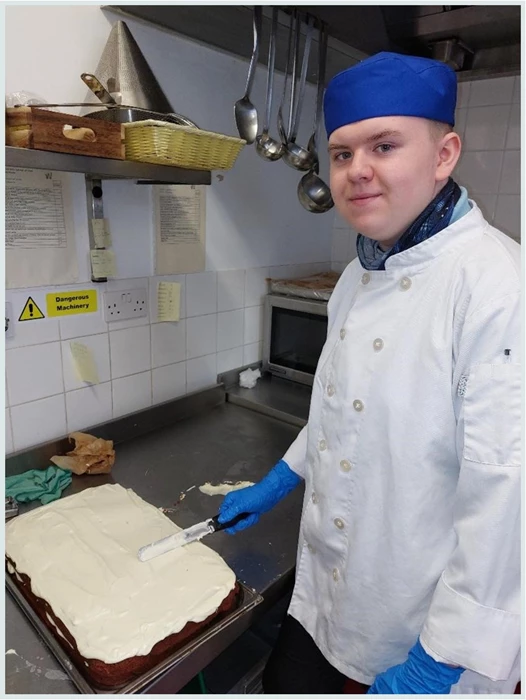 Art attack 
In art, a group of pupils from primary and secondary rolled up their sleeves to create some colourful table clothes and banners in time for the official opening of the school's Cruyff pitch. Read all about the event here.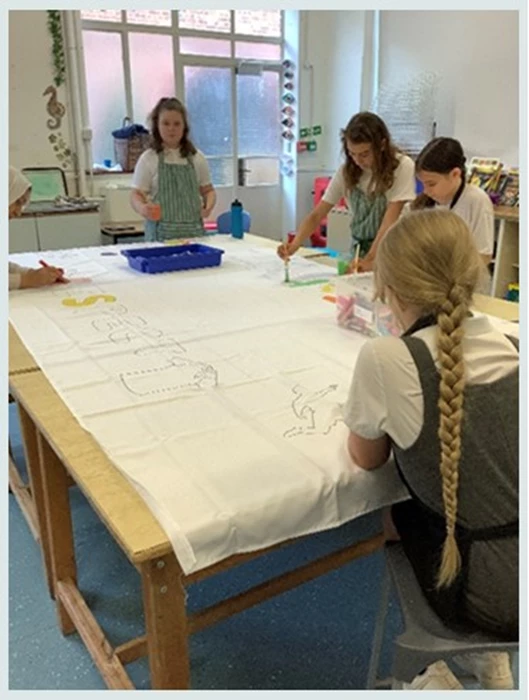 Little explorers
Little Explorers Class have been busy working on their emotional vocabulary, and as part of this topic, they created a family of plates showing different emotions.