News
Pupils discover Greek delights
18 February 2021
This term, pupils from Dovetree School have been learning about the Ancient Greeks as part of their topic-based curriculum.
In English, they have been learning about Greek Mythology, making discoveries about Ancient Greece in History, and competing in Olympic challenges in P.E.
They recently took part in a Wow Day, where pupils cooked up a storm using traditional Greek recipes, made temple structures, and tried their hand at designing and making Greek cases. If that wasn't impressive enough, they also made a mosaic name place, using their name written in Greek. How impressive is that?
As part of the day, they also tucked into a delicious meal at lunchtime cooked up by Cook in Charge, Emma Black, which everyone very much appreciated.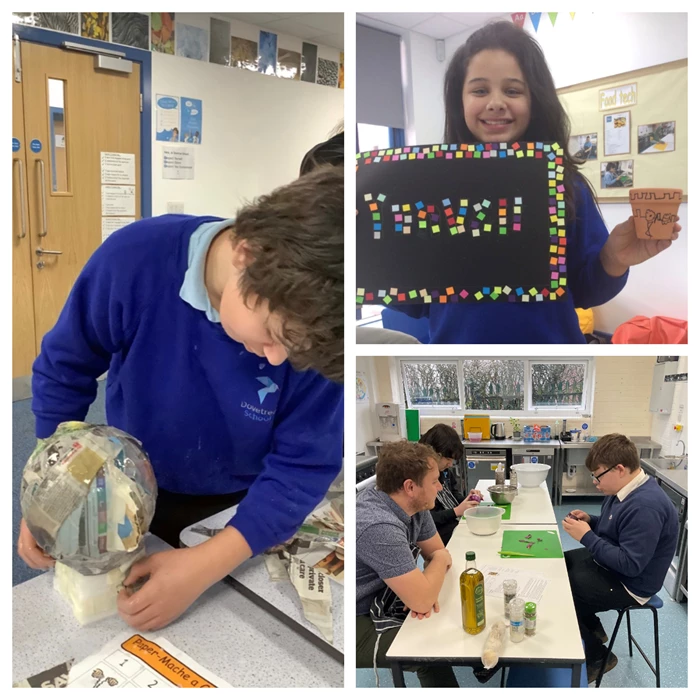 Pupils learn about the ancient Greeks.