News
Pupils and staff welcome Loki
05 February 2021
Pupils and staff from Dovetree School have warmly welcomed Loki, the school's therapy dog.
Loki, who is a registered Pets as Therapy (PAT) dog has quickly become the most popular member of the school. Recently, he has been supporting pupils with their reading and has particularly enjoyed the Greek myths he has been hearing.
Loki has also helped pupils who have felt anxious or have needed support following personal challenges. He is bringing joy and support to everyone.
The delighted pupils and staff look forward to spending more time with Loki who is already feeling at home at the school.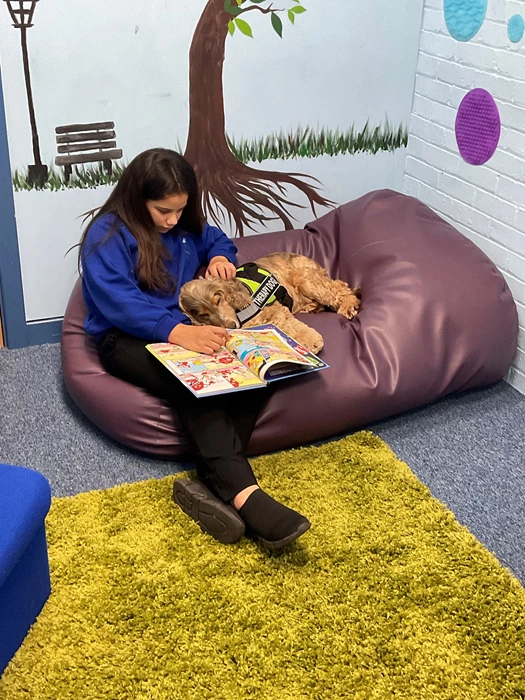 Loki is feeling right at home.