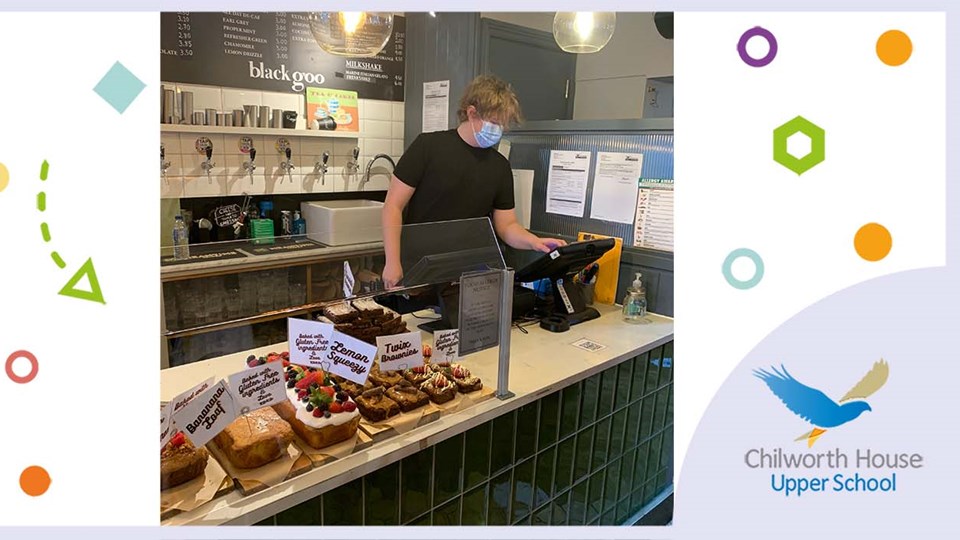 News
Digging and dishing up
27 April 2022
Pupils from Chilworth House Upper School recently rolled up their sleeves to take part in their Duke of Edinburgh projects.
The enthusiastic pupils worked diligently to clear an area of the school grounds by chopping down trees, digging up old roots, laying gravel and wood bark chippings.  The plan is that the area will be a forest school for everyone to enjoy and appreciate.
Alongside this, pupils have been giving a helping hand to the local rugby club, who are clearing a space to create a workshop space for retired volunteers to practice carpentry, which pupils will be able to access too. 
Throughout the project, pupils have shown true resilience, commitment, and excellent teamwork.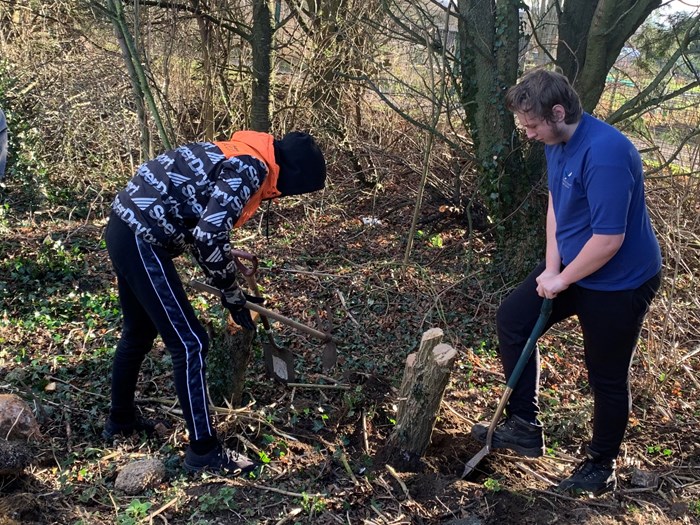 Pupils help clear forest school area
Elsewhere at the school, Year 11 pupil, Alfie also got stuck into his work experience at a local café, 'Black goo'.
The aspiring restaurateur demonstrated great customer service skills by taking orders, serving customers their tasty food, clearing tables, and preparing bills through the till.
Teacher, Andrew Hemming visited the café to sample the baked goods on display, and during his visit staff gave some excellent feedback about Alfie, saying "he was a joy to work with."
Well done Alfie – great work!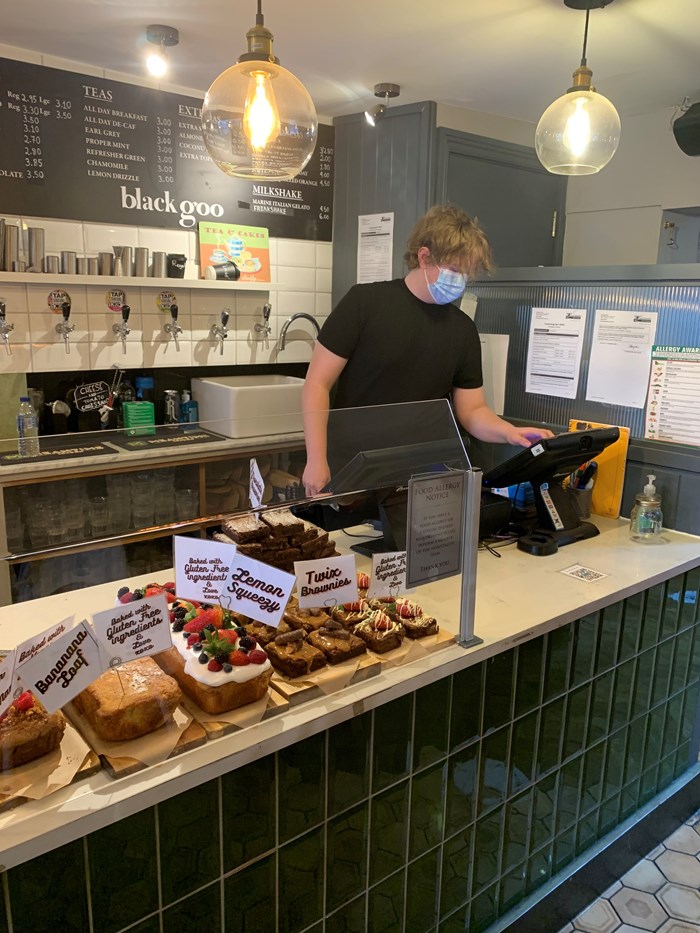 Pupils gets stuck in working at a local cafe