20 May 2022
Pupils and staff from Cumberland School, recently celebrated Eid, which follows after the month of Ramadan, where Muslims around the world fast.
During the lead-up to the day, the whole school collected supplies to donate to a local charity in support of the people in Ukraine.
As part of the celebrations, an assembly was presented to pupils where they discussed fasting and the act of giving; fundamentals for the month. After the assembly, they moved onto a themed activity morning where they made Eid cards and posters, while staff wore traditional Arab and Indian clothes to demonstrate differences in cultures around the world. 
No celebration is complete without good food and to the delight of everyone, at lunchtime, they tucked into a feast of tasty Indian food, including onion bhajis, samosas, kebabs, popadoms, and curries.
The day was enjoyed by everyone and there's already anticipation for next year's celebration.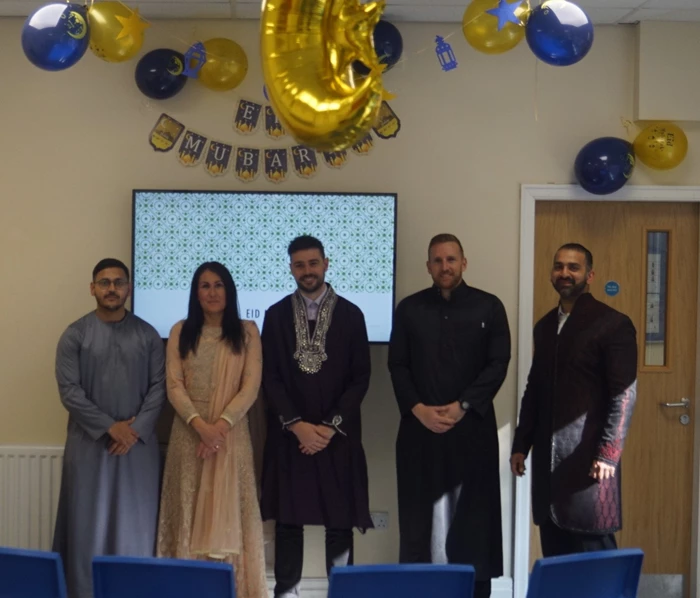 Pupils and staff celebrate Eid at Cumberland School