News
Cracking stuff at Chilworth House
08 April 2022
Pupils and staff from Chilworth House School recently welcomed some newly hatched chicks to their learning environment.
As part of their support curricular learning, they found through hands-on experiences about the life cycle of the fertilised egg, including the hatching process and caring for a newborn chick. Delighted pupils took the time to watch over their new feathered friends to get to know their characters, and came up with some very interesting name suggestions, including Peanut Junior, Barry Meade, and Junior!
HLTA, Kumari Parul commented:
"The children impressed staff with their caring and attentive nature."
Cracking stuff!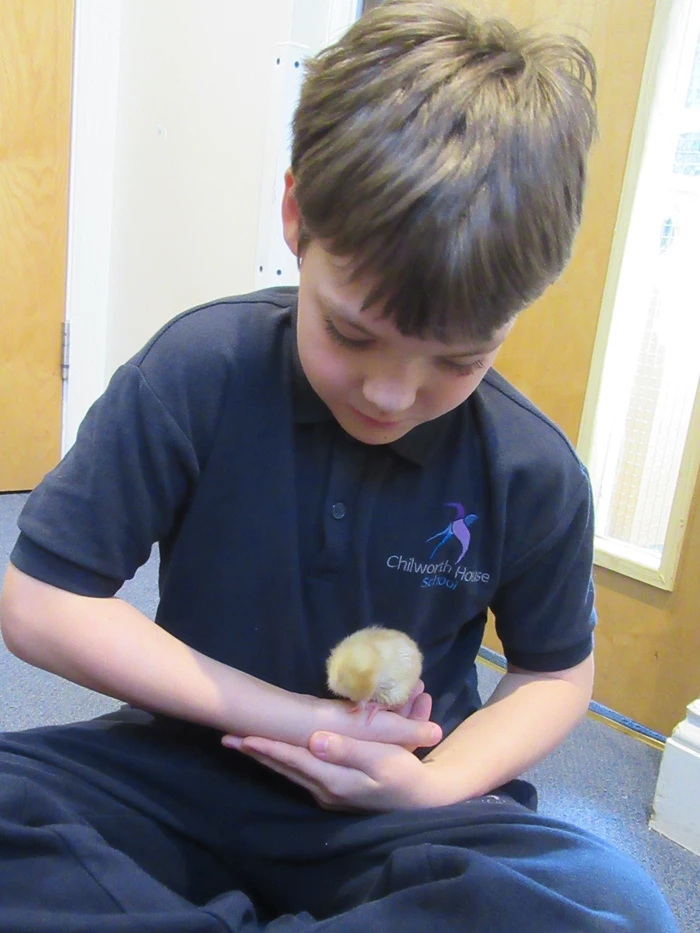 Pupils caring for newborn chicks.