News
Hilton's hospitality
11 August 2023
Year 10 pupils from Chilworth House Upper School recently visited the Hilton Hotel in Abingdon to learn about potential career paths in hospitality.
The Hilton Team welcomed them with a selection of delicious pastries, and for pupil Alfie, this was the first time he had tasted a croissant. After his seventh, it's fair to say that he has developed a newfound love for them!
During the visit, they got the opportunity to explore areas of the hotel, including the professional kitchen, bedrooms, gym and conference rooms, providing them with a comprehensive understanding of how the hotel operates and the different roles and opportunities available in the hospitality sector.
At the end of the visit, they discussed work experience and apprenticeship opportunities, which will provide valuable hands-on experience, helping them make informed decisions about their future career paths.
The visit to the hotel was an enriching and eye-opening experience, providing pupils with great inspiration and aspirations for their future and a better understanding of the hospitality sector.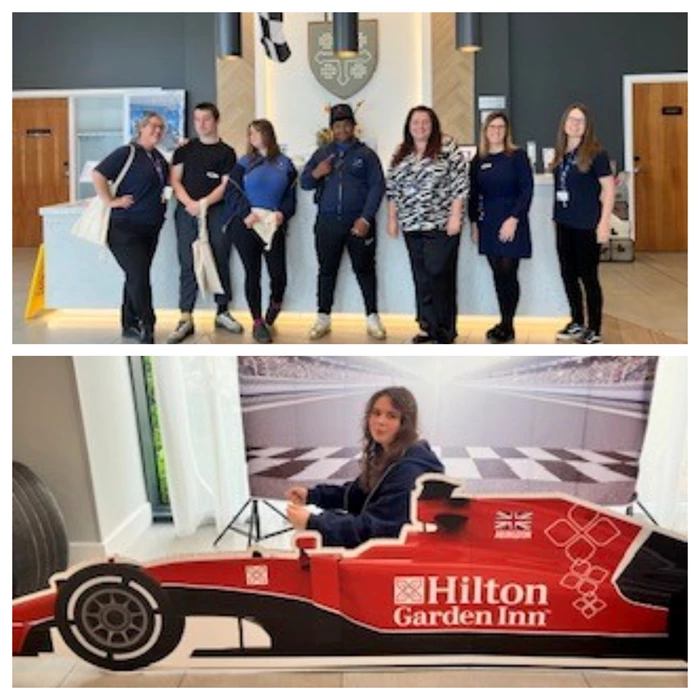 Pupils visit the Hilton Hotel in Abingdon