09 December 2022
Year 10 pupils from Chilworth House Upper School recently rolled up their sleeves and got stuck into some serious science, as part of their GCSE unit on Body Systems.
During the session, they dissected a heart to further develop their knowledge and understanding of how our bodies get nutrients through digestion, and looked in more detail at the nervous and endocrine systems. As part of their learning, pupils were able to identify all four chambers of the heart as well as valves and major blood vessels.
The aspiring scientists, thoroughly enjoyed the session working carefully and sensibly with the tools provided and are already looking forward to their next session. We wonder what they will explore next. 
Well done, everyone!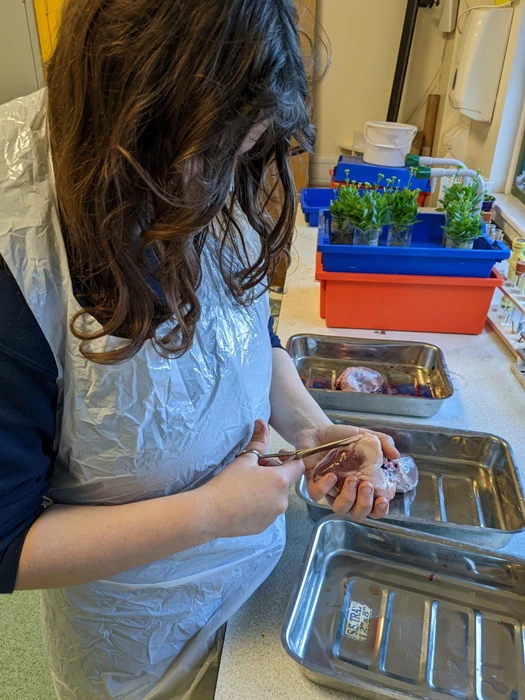 Pupils dissecting a heart