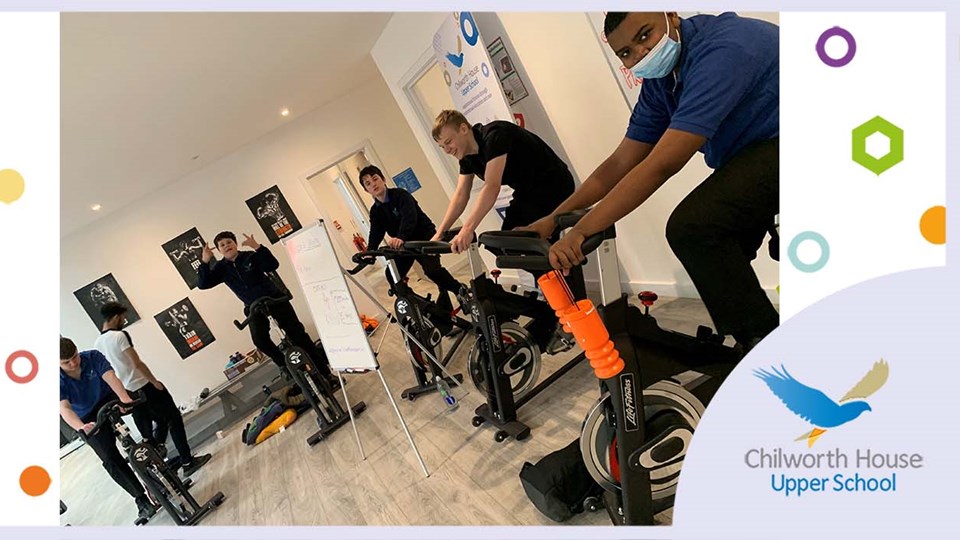 News
Dream team cycle for Ukraine
24 June 2022
Pupils and staff from our Chilworth House Upper School rose to the challenge to raise money and awareness of the ongoing crisis in Ukraine.
They pledged to take a tour of gyms across Oxfordshire and cycle the distance from Oxford to Kyiv; a whopping 1,561.7 miles.
On day one, they cycled a cool impressive 330 miles at Fitlife gym in Haddenham and racked up even more on day two as they cycled at Invictus gym in Thame. Full of vigour, they continued their week and reached their goal. If that's not teamwork, we don't know what is!
Their efforts didn't go unnoticed as Novel Entertainment, the company behind 'Horrible Henry' kindly donated £200 to the fundraising efforts, resulting in the team raising £1,338! You can still help them reach their target by donating here.
Isn't this truly impressive? Well done dream team!