News
6 hour expedition complete
20 August 2021
Pupil, James from Chilworth House Upper School has penned down a recent escapade as part of the Duke of Edinburgh Awards.
Expedition             
For our Duke of Edinburgh Bronze Award, we completed an expedition. An expedition is when you take part in activities for six hours, which includes walking, hiking, camping, and in our, case archery and high ropes. Teacher, Andy Hemming, Family Liaison Officer, Michelle Bailey, and pupils Reece, Torin, and myself completed the expedition on Wednesday 23rd -Thursday 24th June 2021. It was a hot summer's day which was great for camping but not so good for the walking! 
Our travels 
We set off as soon as everyone got to school and loaded our stuff onto the minibus. We were then on our way to Malvern Hills which was a two hour trip  – not my favourite part, but it was made bearable because we kept each other entertained and the journey went relatively quickly. When we arrived at our camping spot, we looked around at the facilities – they were better than we expected!
Hiking to the hills 
We decided to set camp up later and drove to the starting point of our hike which was five minutes away. The start of the walk was difficult because it was a steep incline up the mountain but when we reached the peak the cold winds cooled us down and it became a nice flat walk along the ridgeway. We quickly discarded the map in favour of staying on the peaks. After walking for 45 minutes we came to a crossroads in the path with a stone well-shaped object with eight different signs each pointing to a different path. We followed the path called Giants Cave and found a small cave on the hill. After looking inside we carried on for another 20 minutes. Then at that point, we had lunch. To evidence our trip, we had to take pictures of a mascot taking part in all aspects of the expedition so we had fun thinking of cool poses and actions we could photograph him in like eating lunch or falling off the cliff. We spent the next couple of hours looping back.
Independence and ice cream 
When we got back to the foot of the mountain, we saw there was an ice cream shop, so we all decided to get one. Here is a good time to say that the expedition's purpose is to help develop and use our independence, so we had to do most things on our own.  Upon getting back to camp we decided to quickly set up our tents and cook an early tea before the evening's activities. We ate Spaghetti Bolognese with cheese – our eyes were bigger than our stomachs as we over-estimated the amount we could eat. 
Activities 
In the early evening at 6 pm we walked up to the main site to take part in our activities. The first activity we planned to do was supposed to be High Ropes but ended up being changed to Zip Wire. We had fun going down the zip wire a couple of times before it was time for Archery.  
Downtime 
After the activities we had a bit of downtime where we made a small fire before hopping into a game of Poker and Blackjack which Michelle seemed suspiciously too good at – we were betting with sweets.  It was getting dark around 11 ish, so we decided to call it a night and go to bed. 
Final hurrah 
The next day we had an early start where we slowly got up between the times of 4 am and 6 am.  We made breakfast before packing up our dishes and tents and heading back to the mountain for another walk. This time we followed the intended path on the map which led us up and down the hills – it was really challenging. When we got back a couple of hours later, we had one last ice cream before taking the two-hour trip back home. As this was Chilworth House Upper School's first expedition I think it went very well and am proud to have been given the opportunity to do this.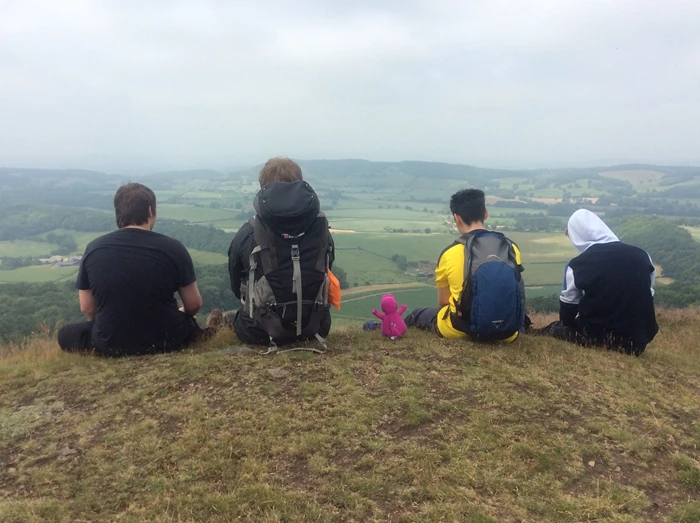 Pupils complete expedition as part of their Duke of Edinburgh Award