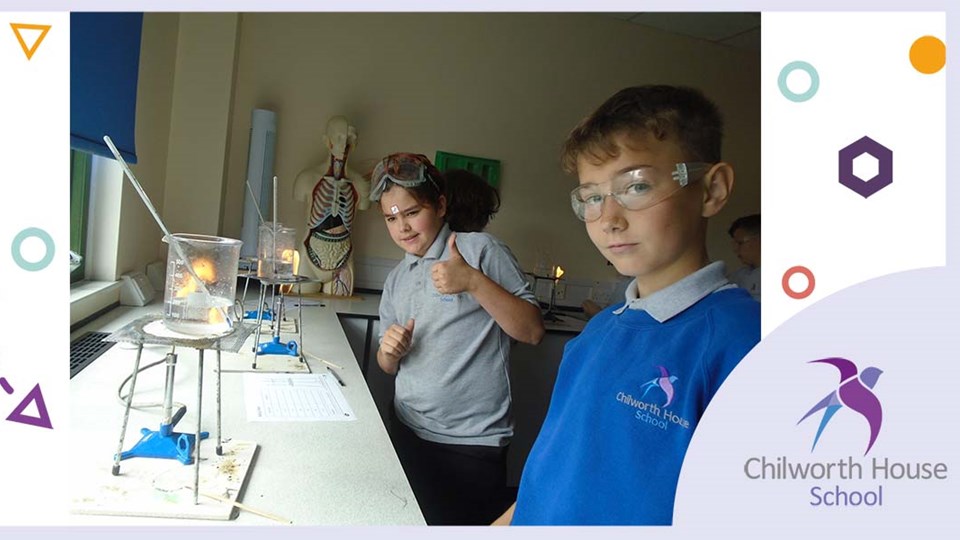 News
Seamless transitions
05 August 2021
We all know that when we work together great things can happen. Recently, both Chilworth House School and Chilworth House Upper School have been putting this into practice as they help the transitions of pupils to run seamlessly.
Year 6 pupils from Chilworth House School recently participated in a Science lesson at the Arts and Vocational Centre, Edon Vocational Centre, where they earned the coveted Bunsen Burner License.
During the session, the scientists explored and learned the names of general laboratory equipment and then went on to take a challenge to use Bunsen burners safely. They extended their learning by heating water and recording its temperature every 30 seconds and explained the difference between a safety flame (yellow/red) and roaring flame (blue) which is almost invisible in a lighted room.
The lesson was brilliantly planned and executed by Teacher Alice Codrington and was telling with the pupils engaging brilliantly from start to finish.