News
The fun learning doesn't stop here
19 August 2022
Last term, pupils and staff from Chilworth House Upper School got involved in a variety of activities, from science experiments to trips to view our solar system and also welcoming an International Human Rights Activist.
Science-amazing!
Year 9 pupils got stuck into some 'explosive' science, expanding their knowledge and learning with some exciting new experiments.
During the lesson, they discussed combustion reactions and how to identify if one is taking place. Pupil, Finley bravely volunteered, and as you can see from the photo below, he certainly is brave!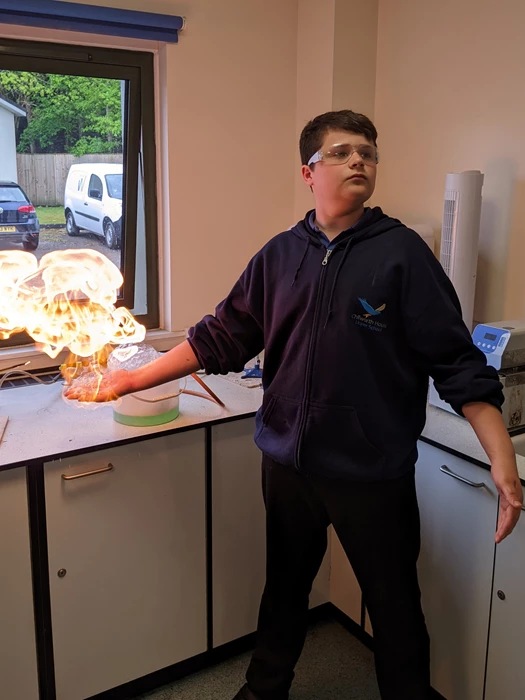 Solar System
Pupils have also been learning about the planet and our place in the solar system. 
To further their understanding and knowledge, they visited the Gaia Art Exhibition, where they were able to view artwork by UK artist Luke Jerram, featuring a model measuring six metres in diameter detailing NASA imagery of the Earth's surface. This spectacular piece of art provided a great talking point for pupils as they identified continents and countries they had visited, and going on to identify where certain animals live.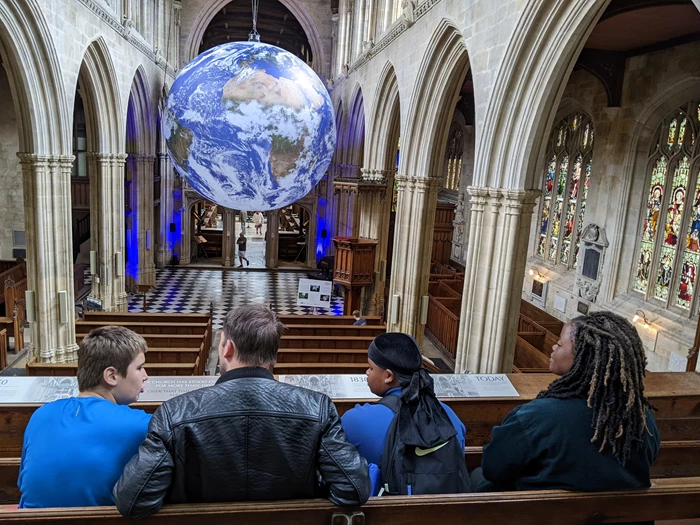 Empowering and enlightening
Finally, earlier in the year, a group of pupils welcomed International Human Rights Activist Peter Tatchell to speak at an event hosted by the school. 
The event was organised to help empower LGBTQ+ pupils with knowledge and inspiration from the world and to help them find their voice within the community.  
Head Teacher, Michelle Johnson shares details of the event: 
"Peter spent the morning with a group of pupils discussing his early work, what inspired him to make a difference and the importance of speaking up to help others. Later in the evening we invited local authority leaders, local creatives and friends to view part of the Hating Tatchell film followed by a Q & A session."  
Here are some of the comments from the day's event:
One Parent stated: 
"My son was so excited to meet Peter Tatchell as this was such an incredibly important day for him. He had a wonderful time and the experience has left a huge impression on him. Thank you. "
Local Authority stated:
"I just wanted to say how grateful I am that Chilworth LGBTQ+ group invited me to yesterday's inspirational event. Peter is an extraordinary human - incredibly kind, engaging and unbelievably humble."
Peter Tatchell stated:
"All the pupils were amazing: bright, articulate, engaging and warm-hearted. It was such an honour to meet them. Solidarity!"
Michelle continued to share more news:
"Following on from this event the school is taking steps to create an art show exploring 'Who Am I', which will address themes raised during the session with Peter as well as Neurodiversity and SEN. Pupils are very keen to express their voice through art and words."