News
Ewe-nique experiences
29 July 2021
Oak Class from Chilworth House School recently visited Green Dragon Eco Farm.
The animal enthusiasts explored the farm and had fun interacting with its residents and learning fun facts along the way.
Here, Kumari Parul, HLTA, sums up all the fun they had:
"Visiting the farm was great fun. We started by kidding about with the goats and had some ewe-nique experiences feeding the sheep. Throughout the trip, pupils remained eagle-eyed whilst visiting the birds of prey and pounced at the chance to spend some time with a Eurasian Lynx.  After lunch, we gambolled like lambs all over the play area where a member of the public commented that our pupils were a "credit to the school" – we were all so proud!"
They certainly know how to have a great time. Just take a look at all the fun they had in the photos below!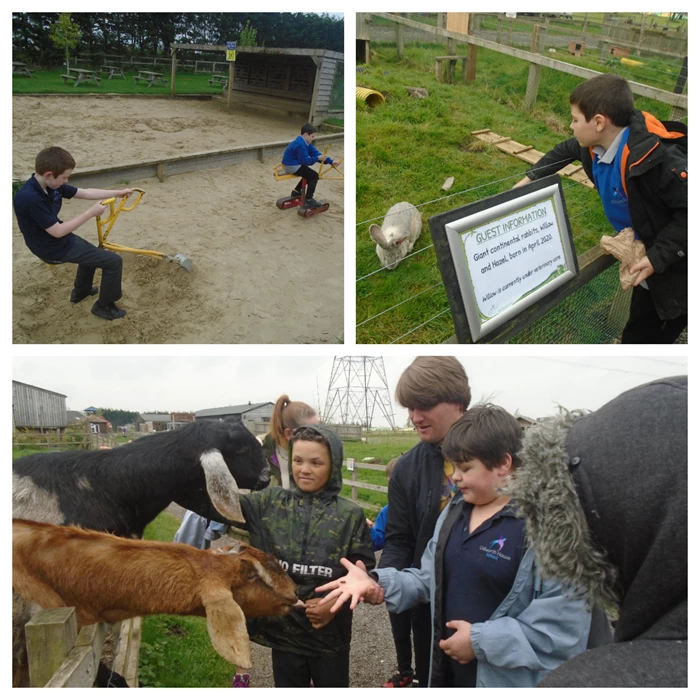 Pupils explore Green Dragon Eco Farm