23 December 2022
The residential children and young people from Bowland House at Cedar House School were involved in variety of festive activities to spread a little Christmas cheer through the local community.
Designer cards 
The staff team invited the young people to enter a Christmas card competition where they created and designed cards, which, if chosen as the winning design, would be printed and distributed within the local community wishing everyone a Merry Christmas.
Rolling up their sleeves, they put on their creative thinking hats, gathered a selection of colourful drawing pens, and set about to create their masterpieces.  It wasn't long before the table was covered in an array of eye-catching designs, including Father Christmas, Rudolph, snowmen, Christmas trees, and much more.
After much deliberation, the judges chose the winning card, but they were all commended for their efforts and enthusiasm in taking part in the task.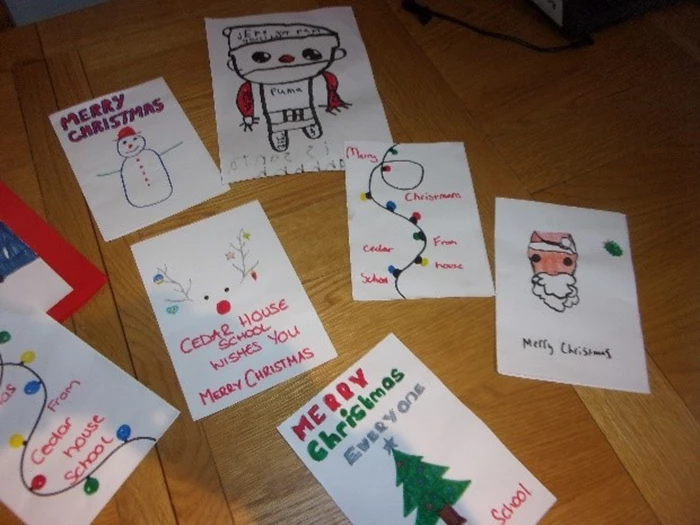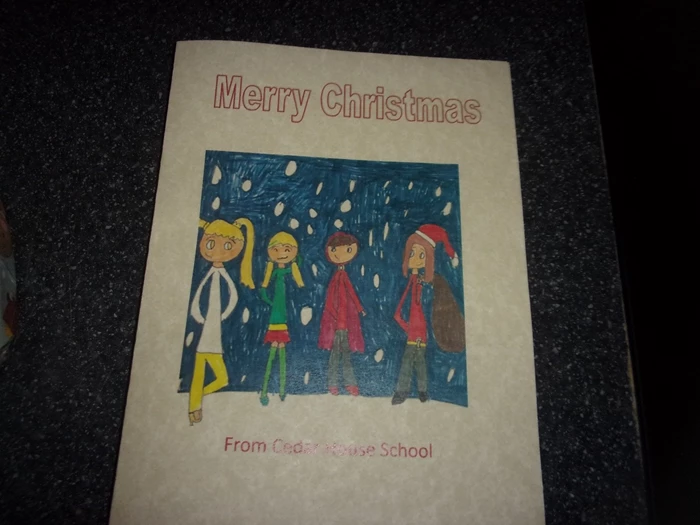 Festive bakes
They also got stuck into creating and baking a selection of traditional Christmas favourites, including mince pies and stollen cakes. 
With the help of staff, they delivered their tins of festive treats to the residents at Birthwaite Care Home in Windermere, who were celebrating the festive season with a coffee morning.  The residents were delighted to receive the hand-baked goodies and appreciated the kind gesture.