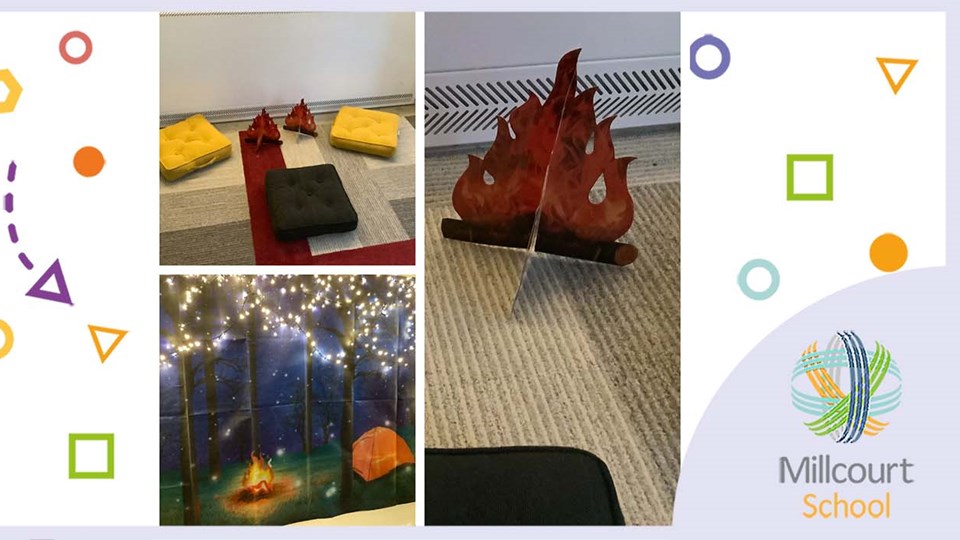 News
Campfires and reading
03 February 2022
Staff from Millcourt School have been on a mission to instil a love of reading amongst pupils, aiming to create opportunities to develop a passion for reading and phonics.
Teacher, Sarah Dine, and TA, Carolyn Cunningham worked together to create a campfire reading corner. They made the space extra cosy by adding twinkly lights, seat pads, and 'campfires' made from cardboard – the detail is pretty impressive.
The new reading corner has been well received by pupils and even staff. How inviting does their new space look?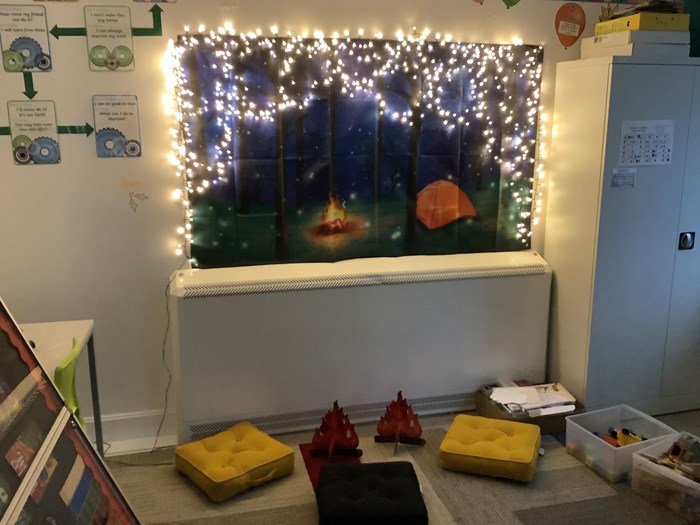 Cosy campfire reading corner at Millcourt School