News
Football cultural capital experience
20 May 2022
Year 10 pupil, William from Bridgeway School recently fulfilled a lifelong dream when he visited Goodison Park, home of his beloved Everton Football Club, and earned himself a guided tour of the grounds.
Teacher, Lawrence Harwood shares details of William's journey so far and his visit:
"William has been on quite a journey at Bridgeway School and has been working hard at his academic studies while also managing and regulating his own personal needs. He is now a totally different young person than when he joined us in year 7 and it is very rewarding for all those staff who have helped him with his vast development. The tour of the stadium was delivered by very passionate staff from Everton Football Club and spoke about the club's history as well as giving an insight into the running of a multimillion-pound business. While at the stadium William got to see the club's trophies, visit the players changing room, experience the hospitality lounges and to top it all off ended up with being able to sit in Frank Lampard's manager's chair in the home dugout."
How impressive is that?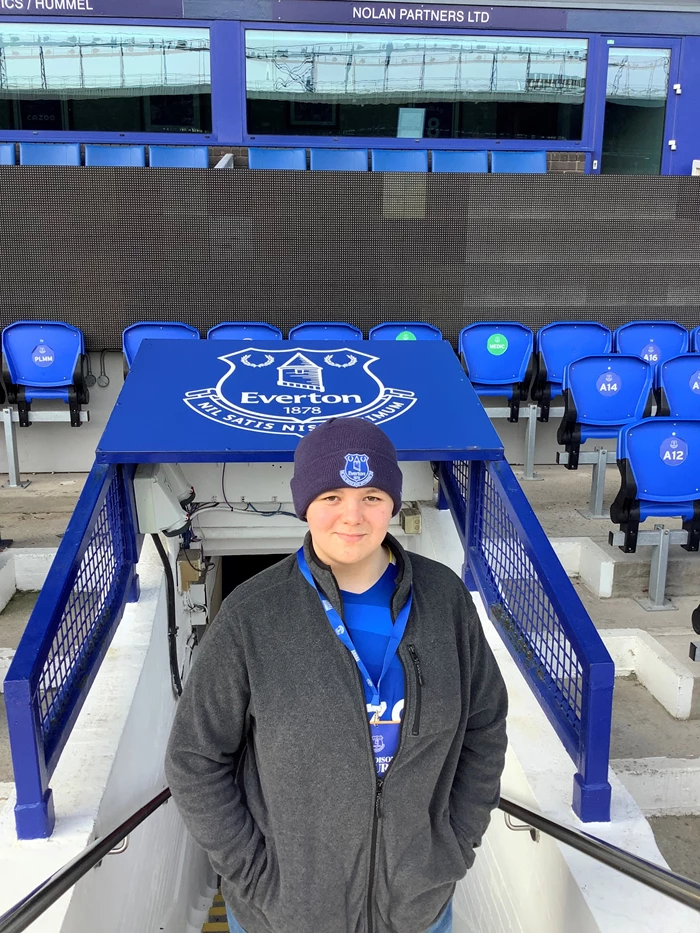 Pupil, William enjoys a tour of Everton Football Club