News
Bridgeway Blog 19: Pupils experience university life
22 July 2021
Pupils from Bridgeway School recently experienced university life for a day as part of their Friday Enrichment Programme, where they extend learning and life experiences in various other settings and through a wide range of activities.
Year 10 pupil, Jake, penned down his experience for the latest school blog:
Last week myself and the rest of my form went to visit Edge Hill University in Ormskirk. The purpose of our excursion was for us to grasp a general idea of university life and living on campus if we chose to progress to higher education.
Changing directions 
During our visit we realised the importance of choosing the correct university to study at after leaving school. As we spent more time on campus, we realised there were so many opportunities on offer. We also looked at their prospectus, different courses and future employment possibilities.
The visit was a great success and gave us valuable information on how life would be as a student.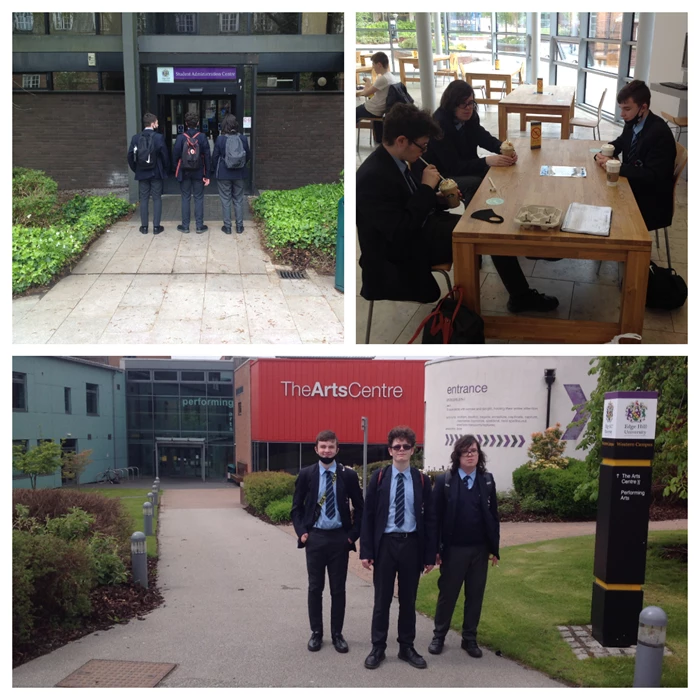 Pupils visit Edge Hill University