08 March 2021
There's been a flurry of activity in Elm Class from Avon Park School, where pupils have been exploring, working together, and developing new skills.
Teacher, Kirsty Jones, has taken the time out to share their latest projects. 
In DT, we have been making progress and developing sewing skills in textiles. To get started, pupils have been practicing their running stitch. In science, pupils investigated whether substances were soluble or insoluble, and they commented on whether experiments were a fair test, while in literacy if pupils come across a new term, they have been using their dictionaries to define it and using the thesaurus' to develop synonyms. In PE, we explored the new sport of Sockminton and pupils developed their accuracy when serving to their learning partner.
They certainly have been busy.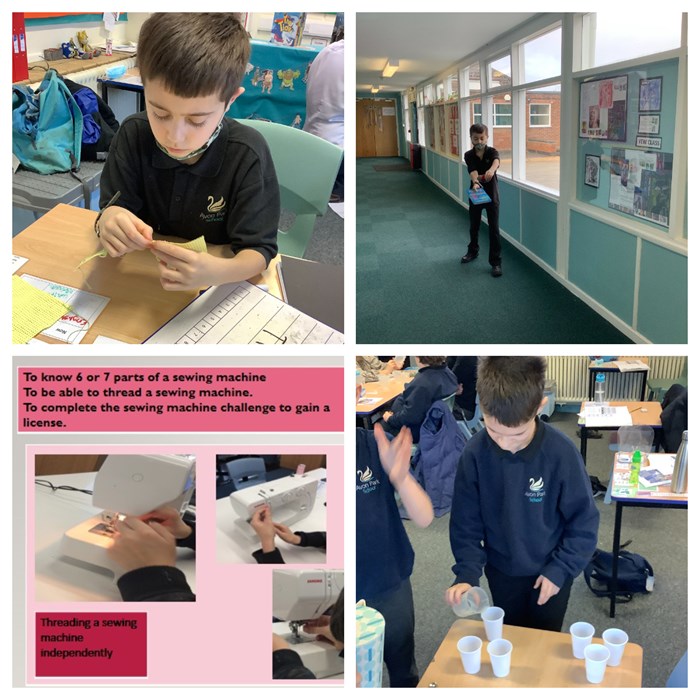 Elm Class exploring new creative skills!