News
Dream team reach for the stars
19 August 2022
Last term, pupils and staff from Avon Park School enjoyed taking part in a whole host of activities, and here, they share details of how they camped under the stars and their World Ocean Day celebration.
Camping under the stars
Year 6 & 7 pupils were delighted to adventure under the stars for a camping trip, where they spent the night under the stars.
The excited campers didn't have to travel far, but didn't cut any corners and got involved in everything, 'a happy camper' does including unpacking their tent, checking equipment was all in situ, polls slotted together, tents erected, pegs all in place and secure (in case of high winds) and guy ropes at the ready. Of course, another key element was teamwork, of which there was plenty! 
Everyone enjoyed their evening adventure and were thrilled to have made more long-lasting memories with great friends.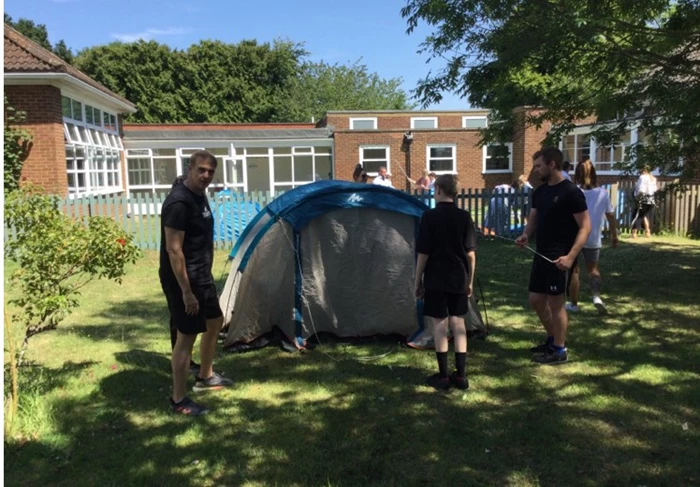 World Ocean Day
Pupils and staff came together to celebrate World Ocean Day, focusing on the 2022 theme of 'Revitalisation', which unites and rallies the world to protect and restore our planet.
As part of their learning, they designed pieces of art and literature highlighting the ongoing problems our oceans are facing, and created an exhibition, including a colourful emotive poetry, a 3D wave model made from waste products and plastic, as well as a light-up jellyfish entwined in litter. 
The exhibition was outstanding and a true representation of everyone's hard work. As a recognition of this great piece of work two prizes were awarded, including a tri-driving experience and a trip to the Sea Life Centre.