03 February 2023
Year 6 pupils from Lindisfarne Class at Ashbrooke School recently ventured to the secondary provision to enjoy their first taster session.
In the morning, they quickly settled into their new surroundings and engaged in an art session creating superhero masks. Their creativity continued as they moved on to design and technology, where they completed a tangram puzzle and discussed the tools and materials they would use to construct a 3D model. To round up their morning, they enjoyed their first lunch in the main secondary dining hall showing independence and maturity. 
Throughout the morning, staff were impressed with the level of attention to detail and imagination of the pupils who engaged in the sessions so well. As for the pupils, they thoroughly enjoyed the activities and are excited and look forward to their next transition session over the coming weeks.
Great work, everyone!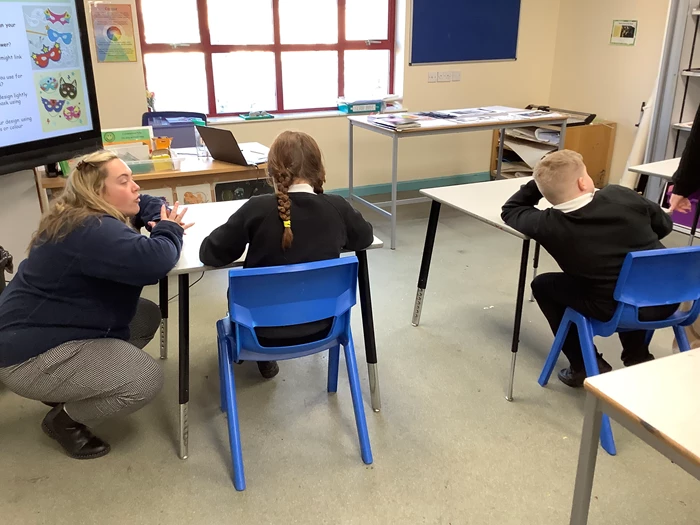 Pupils enjoy taster session at secondary provision