11 December 2020
Pupils and staff from Abbeywood School are preparing for their annual Christmas market.
As with many events this year, their market will be held virtually thanks to the planning of Teacher, Emma Rushton.
Classes will be working together to create products to sell with the help of their innovative ordering system. A range of products will be on offer, including personalised premium baubles, handmade Christmas cards, chocolate treats and truffles, and bath bombs.
Each group will manage their orders and produce their items as an enterprise project, deducting any expenses from their profit and aiming to make as much profit as they can and competing with one another – a real-life Apprentice scenario.
Teaching Assistant, Laura Underwood commented:
The event aims to share the Christmas spirit and fun while working as a team and allowing us to continue our annual market in a friendly way and creating a sense of community in these challenging times.
Take a look at what's on offer below, and place your orders by emailing Shaun Chapman, or Emma Rushton.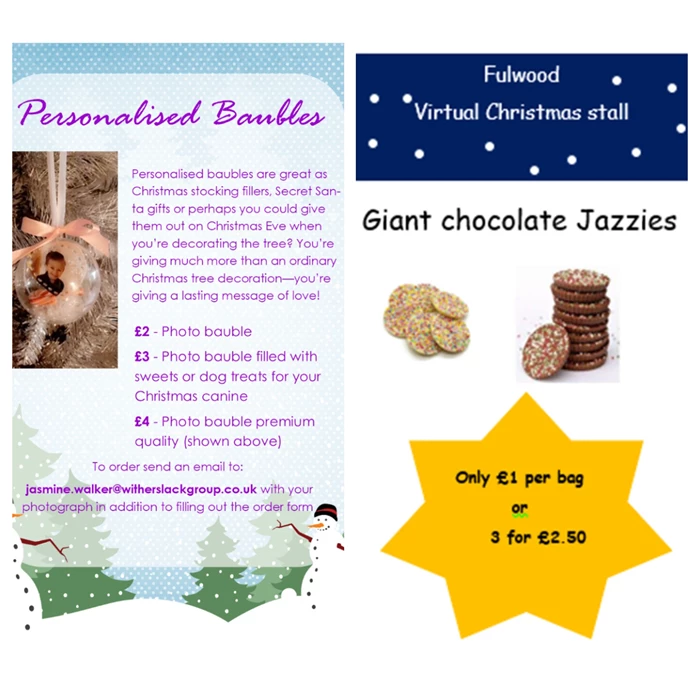 Treats on offer at Abbeywood School's virtual market.