News
A vending machine full of literary greats
14 October 2022
Pupils from Hartwell School were thrilled to experience a new and very exciting installation at the school, a vending machine full of new books.
Aiming to instil a love of reading, the school introduced the new reading provision, where pupils can be nominated for the 'Student of the Week' award by staff. On receiving this award, they are presented with a token where they can choose from a variety of their favourite authors, including David Walliams, Tom Gates, Percy Jackson and much, much more.
This new feature is already proving to be incredibly popular and causing great excitement amongst pupils. As you can see from the photos, the new recipients of the award were delighted with their chosen prizes!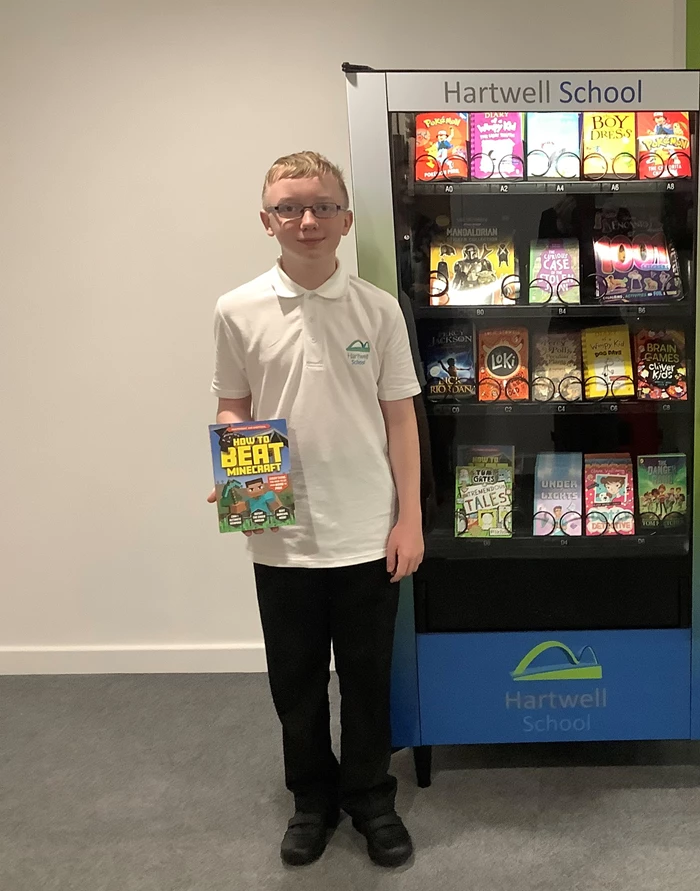 Pupils enjoy a vending machine full of books!