News
Under and over at Ashbrooke!
01 July 2022
Pupils from Barnard Castle Class at Ashbrooke School recently got stuck into sporting activities to practise their ball-throwing techniques.
During their lesson, the sporting enthusiasts practised perfecting their overarm and underarm throwing skills by taking part in a circuit. To get started, they worked as a group, and then took turns to complete the circuit on their own while their friends watched on, cheering each other along the way. Their favourite part of the event was seeing how far they could throw the tail ball using an overarm technique while trying to avoid Deputy Head Teacher, Vinny Sinclair!   
They certainly were on a roll!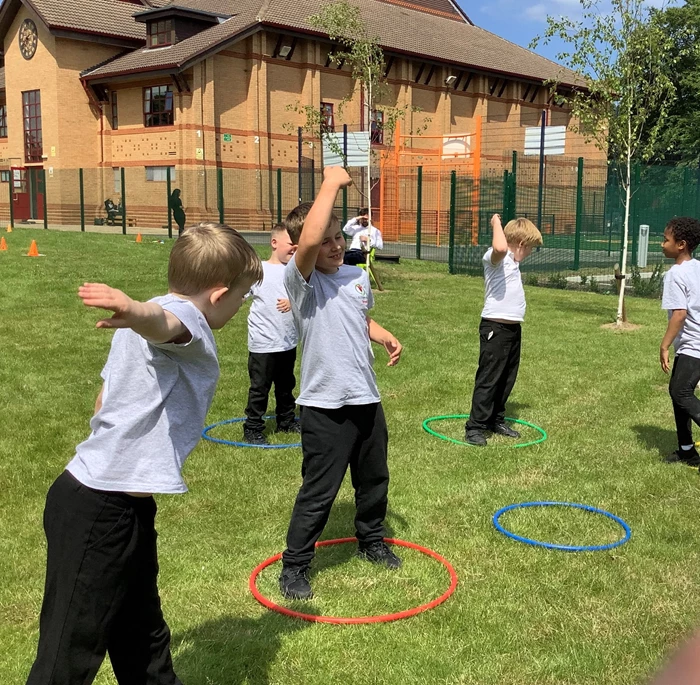 Pupils perfect their throwing techniques