02 December 2022
Occupational Therapists (OT) from Pontville School recently celebrated OT Week. The Royal College of Occupational Therapists created OT Week to bring awareness to OTs and all of the fantastic work they do.
Each day throughout the week, the team emailed their colleagues a quote, an OT life hack and activity of the day. 
Below is their  list of activities, shared throughout the week:
Monday 
'Shoot for the moon. Even if you miss, you will land among the stars.'
OT Life Hack:  Handwriting - encouraging a mature pencil grasp
Activity of the day: Write down your goals on a sticky note on a small sheet of paper and put it right in front of you on your desk.
Tuesday
'It's amazing how good getting up and moving makes you feel!
OT Life Hack: Movement Breaks
Activity of the day: Introduce some new movement breaks for your class that children and young people may not have tried before!  
Wednesday
'Lift up your life' – 'Play is often talked about as if it were a relief from serious learning.  Play is really the work of a childhood.'  Fred Rogers
OT Life Hack: Tip to get crafty with crafts 
Activity of the day: Get involved in some autumnal messy play activities.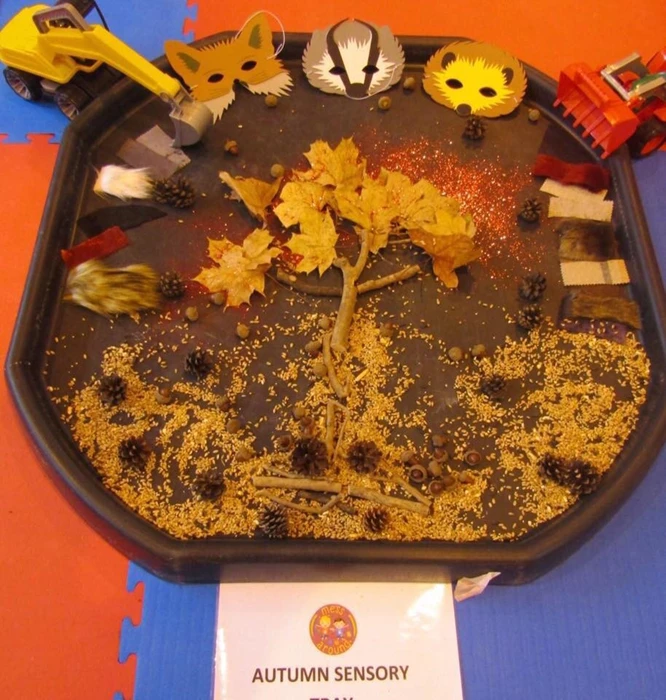 Thursday
'You're never too old to play outside!!!'
OT Life Hack: Do something you do everyday, but take it outside
Activity of the day : Some examples, eating a meal, homework, exercising, reading, playing a game, playing with a friend.   Being outside has so many great benefits, such as boosting your immune system, mental health, energy levels, sensory processing, sleep and a desire to engage in movement. 
Friday
'Lift up your everyday by taking notice of nature! Take a deep breath, shift your focus, and find comfort in connecting with the world around you.' 
OT Life Hack: Use grounding techniques to find calm in the chaos.
Activity of the day: Take in your surroundings and use your senses to search for 
One thing you can SEE
One thing you can HEAR
One thing you can TOUCH
Everyone agreed that OT Week was full of learning and activity that everyone enjoyed.