21 October 2022
Pupils in Venus Class from Millcourt School have been studying traditional tales, including Jack and the beanstalk.
In their English, Maths, Science and Food Technology classes, elements of the story have been incorporated into their learning. This approach helps pupils to make connections, transfer knowledge and apply it as they build their understanding and confidence.  
Their first English task was to write a version of the traditional tale, which we are all familiar with, and pupil Ibrahim wrote his own version, which you can see below.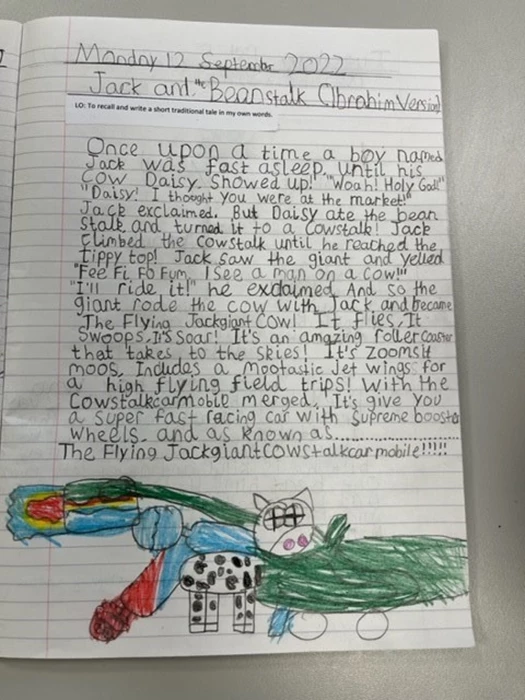 Ibrahim's version of Jack & the Beanstalk
Well done, Ibrahim. Great work!